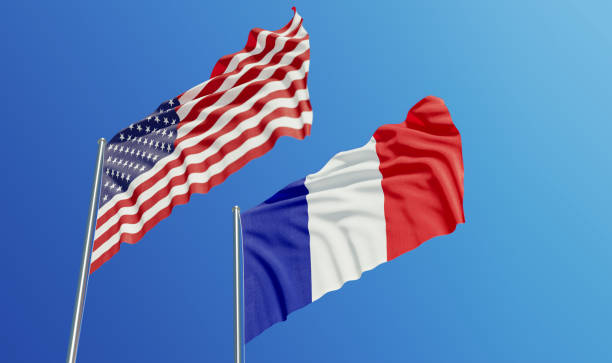 Tiffany is an American exchange student who spent three weeks in France. She recently spoke about her time in France including what its like living with a host family, experiencing Paris, and so much more! Read all about Tiffany's experience below.
Off to France!
Three spectacular weeks in Paris, France for the summer; I don't know if I can even begin to describe how amazing this experience was. I met so many great people, tried many things, and learned so much. I am incredibly grateful for this opportunity I had and for all the people who helped me get there.
To start, my representative, Ted, patiently answered my endless list of questions and was so helpful. Without him, I would not have been able to get to France.
My travel journey started at around 3 in the morning on July 1st as I took a couple flights to arrive in The City of Lights. I personally had an 8 hour layover, so I had plenty of time to walk around and journal about my upcoming adventures.
Living with a Host Family
Upon arrival, Lysiane, the local coordinator, gathered me and several other exchange students to take us to our host families. After a handful of bus, train, and car rides, we safely made it to our host family's house where we were immediately welcomed in and found comfort. I instantly felt at home with accommodations of a spacious bathroom, free Wifi, a comfy bed, and lots of closet space in an air conditioned room with two other roommates. I couldn't have asked for a better home to stay in. That being said, it was the people who really made the house feel like a home. My host parents were some of the most incredible people I have ever met. They were so sweet and accommodating. They fed us amazing meals, played games with us, and spent quality time with me and my roommates. Words can not describe how amazing they are and how grateful I am to have met them.
Life in Paris
The next three weeks would be some of the most memorable times of my life. For the first two weeks, we would start each day with classes in the morning with our coordinator, Lysiane, who might I add, is also a wonderful person I am glad to have met. After morning classes we would take the Metro to Paris where we would spend the afternoon sightseeing all parts of the breathtaking city. Some of my favorites included Montmartre (specifically Tertre Square with painters), The Louvre, The Arc de Triomphe, a backstage tour of the Grand Rex Cinema, and a cruise on the Seine. I have to say, though, my favorite was the full day we had at Disneyland Paris, it was truly magical to be at Disney in Paris. Can't go wrong with both of those combined.
The third week there were no classes, just full days in Paris. We spent a lot of our time visiting museums and free time for shopping and eating at some scenic cafes, including a cat cafe. Not to mention our dazzling night in Paris. Lysiane was kind enough to take us to a cafe for dinner, where we enjoyed some classic French dishes, (and some time away from the scorching heat of a summer heat wave). We then had the miraculous experience of watching the Eiffel Tower light up and sparkle for the first time. Major bucket list moment right there.
We also had the awesome opportunity to celebrate Bastille Day while in France! Since we were staying in a small town outside of Paris, we enjoyed watching a local firework show, eating homemade crepes and dancing with local French people. Definitely my favorite part of the
whole program. It was an amazing experience to celebrate a holiday with real people and not just tourists.
Saying Farewell
I highly recommend this program for anyone interested in seeing almost all the tourist spots in Paris. I was expecting to spend a little more time with my host family, but am not disappointed in this program at all. I did get to spend good, quality time with them and my other roommates and would not trade that for anything. I saw so much and have stories to tell for years to come. I met many great people who I am lucky enough to call my friends now. This program was truly one of the best things I could ever ask for and I believe that everyone should get an opportunity like this. You will learn so much, see amazing things, meet new people, and grow so much as you learn more about the cultures of other countries, and learn more about who you are as a person. Thank you to everyone who made this summer abroad possible and made this a memorable experience for me.
We invite you to read more about becoming an exchange student and our study abroad programs. To find out even more about different available options, complete our Travel & Study Abroad interest form and our program coordinator will get in touch with you as soon as possible.
Please note that ISE now offers study abroad scholarships to our host families' kids. Check out our host family section of the website to learn more about other benefits of hosting an exchange student.