Since 1982, we've provided the opportunity for American host families, local community leaders serving as Area Representatives, and exchange students from around the world to learn, grow, and share in the cultural exchange experience together. Over the past 10 years, we've provided programs for...
Host Family Testimonials
Learn About Hosting an Exchange Student from Host Families Across the USA
Hosting Was a Great Experience for the Entire Family
I have 3 kids, two in high school and one a senior in college at Iowa State. They came home almost in tears begging me to host an exchange student. They described him as funny, sweet, and thoughtful. They said, "Mom, you will love him." They would not give up on asking me to please do this. So, I didn't make any promises but said I would look into it the next day. I have always trusted my kids' judgment. So the next day, I made a few phone calls. I asked several questions about the exchange student and since this was my first time as a host parent, about my responsibilities and obligations. I gave them permission to go ahead and get my background check going and give me the weekend to make my decision. I decided to do it. Once I met Minsoo I knew I had made the right choice. He was such a sweet, smart, and fun young man. He was the perfect fit for our family. He brought us closer together by doing fun things together that we as a family had neglected to do. We had fun late night talks full of laughter. We learned a lot about his country and before we realized it we were creating a relationship that would stay with us for a lifetime. Minsoo's parents would send him snacks and candies from his country and he would let us try them. My son Keaton and him became best friends. Minsoo's family sent Keaton a t-shirt from Korea which meant a lot to him. He participated in soccer and we were able to attend some of his games. Because of some circumstances with Korea's school year, he only got to be with us for 2 months. It was an awesome 2 months and we created the best memories that my family will treasure forever. I am so happy I made the decision to be a host parent!
Our Mission
International Student Exchange (ISE) fulfills its mission of "Educating Tomorrow's Leaders" by bringing together exchange students and volunteer host families. The ISE exchange program allows international students to become familiar with the American way of life by attending local high schools, experiencing authentic family life, and participating in community service. As a result, American host families also learn about foreign cultures and make lasting friendships with the students hosted in their homes and their families.
About Us
Why Choose International Student Exchange
24/7 Support
ISE will never treat your experience as a one-time transaction. After all, you're not buying a pair of shoes — you're spending many months enrolled in a cultural exchange! As such, we offer an unparalleled level of care and support to all of our exchange students and host families. We have a fully-staffed support team, a 24/7 emergency hotline, and an online support community for our program participants.
A Non-Profit Mission
As a non-profit organization, ISE is dedicated mainly to providing wonderful cultural experiences for students and host families — at a cost that more students and their families can afford. Our mission is to bring the people of the world closer together, and our passionate network of volunteer host families makes this mission possible.
Dedication to Quality
ISE follows all rules and regulations set forth by the US Department of State. DOS compliance ensures your experience with us is safe and fun.  ISE's exchange program has also been granted a full-listing each year since our founding by CSIET (the Council on Standards for International Educational Travel), making it a safe choice for students and host families. 
Our Programs
We provide a twelve-month, ten-month, first-semester, or second-semester program for international high school students. After students have been carefully screened for language, grades, and overall suitability for the program, we provide placement in public, or upon written request, private high schools. Our exchange students then live with a volunteer host family while they attend high school. We also offer various programs for American high school students to live with a vetted host family and study abroad internationally.
Why Study in the USA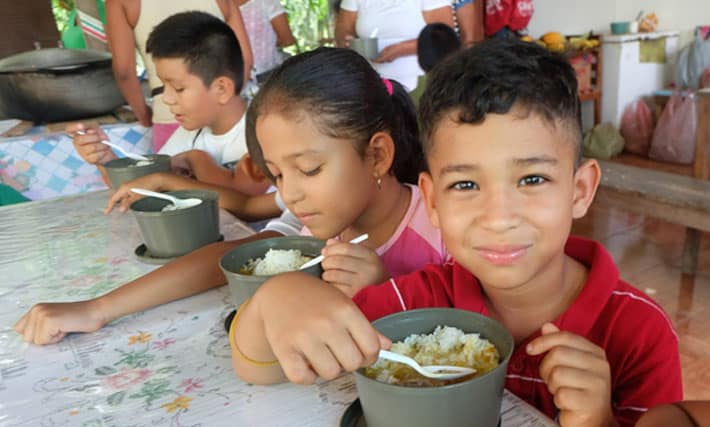 Doing More with ISE Gives Back
ISE Gives Back, our philanthropic program, is designed to provide support to those crucial organizations at home and abroad that create opportunities and lend assistance to children in need so that they can grow, participate, and thrive in the global community. Children Incorporated, our domestic partner, has worked diligently for 50+ years to assist impoverished children throughout all 50 states.
About ISE Gives Back
About Our Partners
ISE partners with international agencies in over 90 countries in order to facilitate quality programs for our exchange students. Each year, our trusted partners make it possible for thousands of exchange students to travel to the United States to live with a host family and experience the American way of life. We also maintain an affiliated office in China.
Partner with Us
HOST A STUDENT
Global friendship starts with local action. Volunteer to host a student today!
JOIN OUR TEAM
Change the world, one family at a time. Apply to become an ISE Area Representative!
STUDY ABROAD
Explore a new culture and experience a new way of life. Become an exchange student!