Since 1982, we've provided the opportunity for American host families, local community leaders serving as Area Representatives, and exchange students from around the world to learn, grow, and share in the cultural exchange experience together. Over the past 10 years, we've provided programs for...
Host Family Testimonials
Learn About Hosting an Exchange Student from Host Families Across the USA
Our First Host Family Experience
Our family made the choice to host a foreign exchange student for the 2017-2018 school year. We completed all of the necessary documents, created a family profile and had a hard time picking out what student we would like to share our home with. We finally chose a wonderful young lady from Barcelona and, once approved, we made contact prior to her arrival. It was exciting having the opportunity to get to know her, her family, and her reasons for wanting to study abroad over Skype. It felt like forever as we waited for her to arrive. The last-minute prepping of our home, trying to ensure everything was just right, the purchasing of a welcome to our family gift, writing a rules and expectations book, and making a "Welcome" sign was so exciting. The anticipation of her arrival was palpable. Finally, the day arrived that she was flying in and we anxiously waited at the airport with butterflies in our tummies and smiles on our faces. When we finally saw her walking our way she was nervously grinning from ear to ear. Having had the opportunity to have several conversations with her before her arrival made it easy for us to quickly embrace her and try our hardest to not make her feel more nervous, awkward, and overwhelmed than she already did. The first few days were a whirlwind of getting her sleep schedule adjusted, touring her new school, trying new foods and meeting classmates, family, and friends. As the days turned into weeks and then months and we really got to know her likes and dislikes and who she really was, we knew we wanted to make her stay with us as memorable as we possibly could. We exposed her to our culture by taking her to do fun things such as high school Friday night football, Reds baseball game, Cavs basketball game, Amish Country, Cedar Point Amusement Park, New York City for New Years Eve, and a trip to Cancun Mexico. While we did have boring days at home, we experienced getting to know our culture through her eyes. We were quickly reminded how much we take for granted. Seeing our world through her and watching her eyes light up at simple things made this experience well worth it for our family. Our family got extremely close with our "bonus daughter" and we knew how much she cared when our biological daughter became deathly ill and was admitted into Children's Hospital for 3 weeks on a ventilator. Our bonus daughter was amazing during this time and so helpful by being so strong. The bond you create with these young adults is amazing. They truly do become a part of your family, as if they were meant to be there from the beginning of time. In a few short weeks we will be putting our daughter on a plane to send her home to her family. It is a day that I'm sure will be emotional for us all and we will end her trip the way it started, with butterflies in our tummies and smiles (and tears) on our faces. I have no doubt that we will always remain in contact with our bonus daughter and can only hope that as she heads home we provided her with memories to last a lifetime, as that is what I know she provided for our family.
Our Mission
International Student Exchange (ISE) fulfills its mission of "Educating Tomorrow's Leaders" by bringing together exchange students and volunteer host families. The ISE exchange program allows international students to become familiar with the American way of life by attending local high schools, experiencing authentic family life, and participating in community service. As a result, American host families also learn about foreign cultures and make lasting friendships with the students hosted in their homes and their families.
About Us
Why Choose International Student Exchange
24/7 Support
ISE will never treat your experience as a one-time transaction. After all, you're not buying a pair of shoes — you're spending many months enrolled in a cultural exchange! As such, we offer an unparalleled level of care and support to all of our exchange students and host families. We have a fully-staffed support team, a 24/7 emergency hotline, and an online support community for our program participants.
A Non-Profit Mission
As a non-profit organization, ISE is dedicated mainly to providing wonderful cultural experiences for students and host families — at a cost that more students and their families can afford. Our mission is to bring the people of the world closer together, and our passionate network of volunteer host families makes this mission possible.
Dedication to Quality
ISE follows all rules and regulations set forth by the US Department of State. DOS compliance ensures your experience with us is safe and fun.  ISE's exchange program has also been granted a full-listing each year since our founding by CSIET (the Council on Standards for International Educational Travel), making it a safe choice for students and host families. 
Our Programs
We provide a twelve-month, ten-month, first-semester, or second-semester program for international high school students. After students have been carefully screened for language, grades, and overall suitability for the program, we provide placement in public, or upon written request, private high schools. Our exchange students then live with a volunteer host family while they attend high school. We also offer various programs for American high school students to live with a vetted host family and study abroad internationally.
Why Study in the USA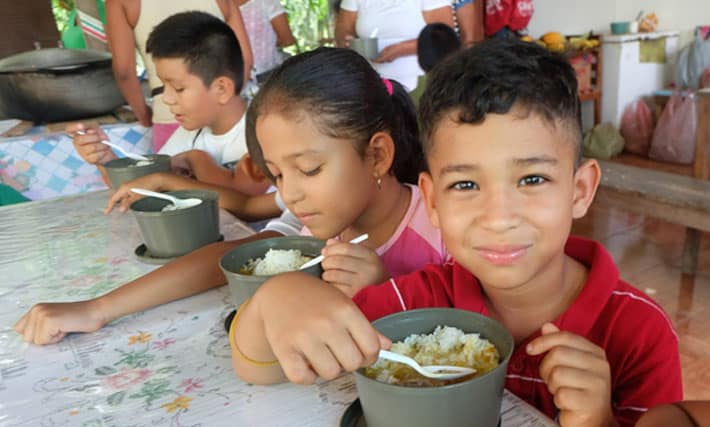 Doing More with ISE Gives Back
ISE Gives Back, our philanthropic program, is designed to provide support to those crucial organizations at home and abroad that create opportunities and lend assistance to children in need so that they can grow, participate, and thrive in the global community. Children Incorporated, our domestic partner, has worked diligently for 50+ years to assist impoverished children throughout all 50 states.
About ISE Gives Back
About Our Partners
ISE partners with international agencies in over 90 countries in order to facilitate quality programs for our exchange students. Each year, our trusted partners make it possible for thousands of exchange students to travel to the United States to live with a host family and experience the American way of life. We also maintain an affiliated office in China.
Partner with Us
HOST A STUDENT
Global friendship starts with local action. Volunteer to host a student today!
JOIN OUR TEAM
Change the world, one family at a time. Apply to become an ISE Area Representative!
STUDY ABROAD
Explore a new culture and experience a new way of life. Become an exchange student!