Since 1982, we've provided the opportunity for American host families, local community leaders serving as Area Representatives, and exchange students from around the world to learn, grow, and share in the cultural exchange experience together. Over the past 10 years, we've provided programs for...
Host Family Testimonials
Learn About Hosting an Exchange Student from Host Families Across the USA
First Time Host Family
This was our first year hosting and while it was not all rainbows and butterflies, we are so very happy that we took on the experience. Being able to welcome an exchange student into our home not only gave them the opportunity to experience the American life, it gave us the opportunity to learn about another culture. We did not just gain a new daughter but a forever-family member. Our exchange student went home two days after Christmas, which was very hard for us since she was supposed to be a full year student. When we found out she was leaving early it was heart-wrenching. However, she promised that it was not because of the experience but because of things happening at home. She also made us promise to visit her in Spain after she returned home. We made that trip in May and had the experience of a lifetime! We lived the culture, explored the country, and made so many friends and family while we were there. While we hear so many host families had to say goodbye because it is the end of the school year, we have said see you later twice now. Neither time has it been a dry-eyed moment, but it has always been a heat filled one.
We talk to our forever Spanish family weekly and cannot wait to visit with them again in the future. We are now preparing for our next student's arrival in August. We love being host parents and our children love their exchange siblings! I live my life in a way that can help to make a positive difference in someone else's life, and this absolutely fits!! Hosting exchange students has been the best experience ever!
Our Mission
International Student Exchange (ISE) fulfills its mission of "Educating Tomorrow's Leaders" by bringing together exchange students and volunteer host families. The ISE exchange program allows international students to become familiar with the American way of life by attending local high schools, experiencing authentic family life, and participating in community service. As a result, American host families also learn about foreign cultures and make lasting friendships with the students hosted in their homes and their families.
About Us
Why Choose International Student Exchange
24/7 Support
ISE will never treat your experience as a one-time transaction. After all, you're not buying a pair of shoes — you're spending many months enrolled in a cultural exchange! As such, we offer an unparalleled level of care and support to all of our exchange students and host families. We have a fully-staffed support team, a 24/7 emergency hotline, and an online support community for our program participants.
A Non-Profit Mission
As a non-profit organization, ISE is dedicated mainly to providing wonderful cultural experiences for students and host families — at a cost that more students and their families can afford. Our mission is to bring the people of the world closer together, and our passionate network of volunteer host families makes this mission possible.
Dedication to Quality
ISE follows all rules and regulations set forth by the US Department of State. DOS compliance ensures your experience with us is safe and fun.  ISE's exchange program has also been granted a full-listing each year since our founding by CSIET (the Council on Standards for International Educational Travel), making it a safe choice for students and host families. 
Our Programs
We provide a twelve-month, ten-month, first-semester, or second-semester program for international high school students. After students have been carefully screened for language, grades, and overall suitability for the program, we provide placement in public, or upon written request, private high schools. Our exchange students then live with a volunteer host family while they attend high school. We also offer various programs for American high school students to live with a vetted host family and study abroad internationally.
Why Study in the USA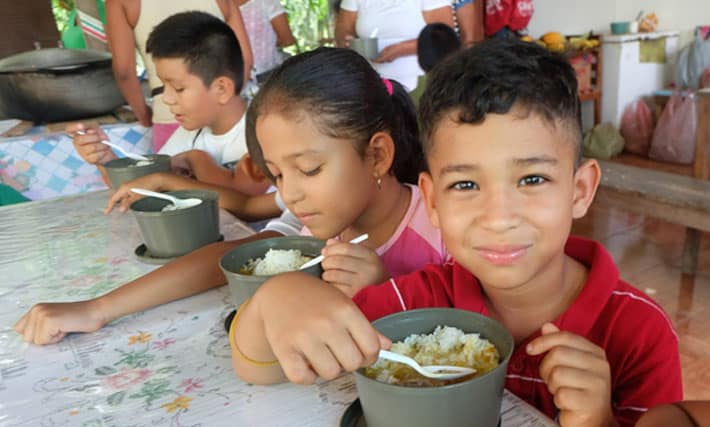 Doing More with ISE Gives Back
ISE Gives Back, our philanthropic program, is designed to provide support to those crucial organizations at home and abroad that create opportunities and lend assistance to children in need so that they can grow, participate, and thrive in the global community. Children Incorporated, our domestic partner, has worked diligently for 50+ years to assist impoverished children throughout all 50 states.
About ISE Gives Back
About Our Partners
ISE partners with international agencies in over 90 countries in order to facilitate quality programs for our exchange students. Each year, our trusted partners make it possible for thousands of exchange students to travel to the United States to live with a host family and experience the American way of life. We also maintain an affiliated office in China.
Partner with Us
HOST A STUDENT
Global friendship starts with local action. Volunteer to host a student today!
JOIN OUR TEAM
Change the world, one family at a time. Apply to become an ISE Area Representative!
STUDY ABROAD
Explore a new culture and experience a new way of life. Become an exchange student!