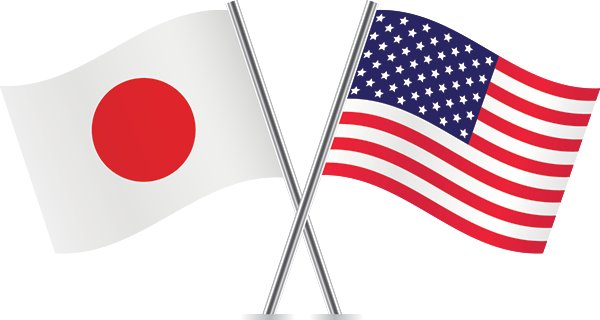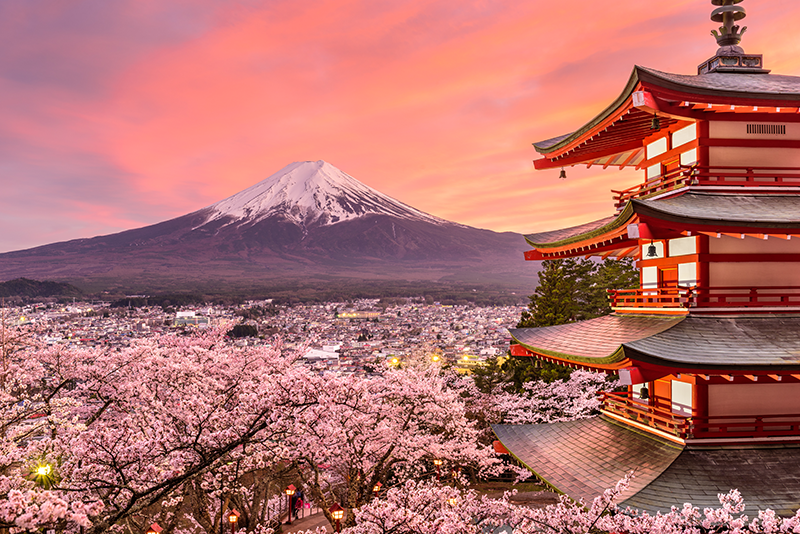 By Olivia
Hi! My name is Olivia and I recently went on an ISE exchange program in Japan. Originally, I was supposed to leave for my exchange in March of 2020, but we all know that the COVID-19 virus changed travel and education plans for many of us. My journey to this point had been a very bumpy ride. It had been an emotional rollercoaster because of the closed borders for Japan, which is the country I had chosen for my exchange. With the long delay, there were many times I was concerned that my exchange would be canceled altogether. Over the past year, there have been a few times where there was hope that the borders would open, and it did for a second, but just like the wind, it passed and closed right back up no more than a week later.
ISE was Great:
The staff at ISE have been great, and I know they had no control over the government's rules and paperwork. The staff and also their partners in Japan have been amazing! Over the past year, they worked diligently to keep me updated with the latest news. They helped guide me in gathering all of the appropriate documents and were timely with getting the necessary school documents. It was challenging, as the Japanese government's requirements for entry were often changing. I was anxious that I wouldn't have all of the necessary paperwork and would be turned away at the last minute and not be allowed to enter the country. A big thanks to Anna and Ted, you two are the real MVPs. Dealing with the stress of frequent changes, my many repetitive questions and getting everything lined up for myself and another exchange student to enter Japan.
A big part of why I never canceled my exchange program in Japan ,was how open and welcoming everyone has been over the last year. Throughout the long wait, my host school kept in contact with me and eagerly helped wherever they could. They were quick to sign or gather any needed documents for me to enter Japan.
Traveling during Covid:
The week before I left home was hectic. I had waited for an entire year, and then I was given 2 weeks to get my Visa, flight and all the necessary travel documents in order. There was so much preparation and double checking paperwork. I was so paranoid that perhaps I might not have the needed papers or they might close the border once again. When asked how I felt about my trip, I told everyone that I was so excited, and not nervous. How could I be when I've been waiting to go to Japan for so long? I have dreamed of going on an exchange to Japan since I was a young girl.
For me, the most confusing part of it all was gathering all the papers for traveling and the COVID-19 testing papers. There were a lot of questions about what test to take and where to get it done so that I would get the test results back in time for traveling. I was afraid that if we messed something up, I wouldn't be allowed through customs. That was the last thing I needed.
Luckily, I joined a discord group, which had a lot of other students who were struggling with the same things as me. It helped clear up a lot of questions for me. A few of them had already gone through the borders and were able to give advice on the arrival process. A tip, find a group of people who are going through the same process as you, then you won't feel so lonely, or perhaps stressed when dealing with all the work.
On Friday, the 18th of March 2022, I boarded a flight to Japan. My flight went pretty smoothly, other than a small hiccup. It wasn't so much of a big deal once I landed in Japan. It just had something to do with my COVID-19 vaccine papers to enter. My flight from Boise to Seattle was under two hours. I was a bit shocked to see how small the plane was. Domestic flights seemed so much bigger when I was a child.
My seat partner was nice. She didn't talk much and I didn't wish to bother her so I stayed quiet. The international gate was on the complete opposite side of the airport from where I had landed. Sadly, my bag was too big to drag. The boarding process for my flight was long because they had to check that everyone had the correct paperwork to enter Japan, as Japan was only allowing business and school-related travel.
Sadly, I couldn't take pictures or record too much of my experience through the Narita Airport. They made sure to let all of us know we weren't allowed to record or use any cameras. It's not like I had much time to pull out my phone, as there was a lot of walking and many checkpoints where they were gathering appropriate documents and another COVID-19 test. I had a folder of papers in my hand the whole time while also pushing a cart to carry my bags. Waiting for my results took about 20 minutes, and soon I was off again through more lines.
I went through immigration, which was a bit scary. Although the workers there helped a lot and knew exactly what to do to help me. I soon got my resident card and then my luggage. I had FINALLY made it to the waiting spot where Ibuki (my driver) was waiting for me. He delivered me to my designated homestay spot where I would stay for a week for "quarantine", even though I wasn't required to stay in as I had all my vaccines, boosters and 2 negative COVID-19 tests.
Headed to Anna's:
By the time I left the Airport for my exchange program, it was 19th of March 2022. The time was 17:17, and I started the long process at the airport at around 15:10. Ibuki was great, he even bought me a drink. His wife made him a welcome sign for me. Honestly, I was moved! We got into his nice car, with all of my luggage, and started heading to Anna's place, which sadly was a 2 hour drive. The ride took longer because of traffic in Tokyo, and it also started to rain. In my opinion, the rain made passing by the tall colorful lights more enjoyable. It really enhanced my first impression of being in Japan and made it a whole lot cooler.
When we finally did arrive at Anna's, there she was with her youngest son waiting outside in the rain for us. I was nervous and scared to mess anything up. My Japanese isn't good enough to even have a small conversation. Fast forward a bit, and I was now sitting with Anna and her family for a late dinner. It was my first meal in Japan and boy was I nervous! First impressions were important and I really couldn't say much to anyone other than 'Hi'.
Day 1: Sunday 20th of March 2022. I woke up not tired at all, and I don't think I was even jet-lagged. Anna had decided we could go to the mall. The mall seemed small at first on the outside, but was big on the inside. Anna and her family let me lead them wherever I wanted, and I saw a few clothes I wanted to buy, but it was my first official day and I didn't want to spend much money yet. We also went and got something to eat.
During the mall trip, Anna and her family went to the pet shop, where a lot of animals were present. On a whim, Anna decided to get a puppy. Two days later, the puppy arrived and they even let me name her. We decided on the name Luna. The animals in the pet shop were all so cute! They even had ferrets and bunnies.
Even though Anna wasn't my host family, she made each day of my week very fun. There was so much that I did, that I can't write it all down as it would just be too long of a blog.
After the mall, I think we went to the beach. These days are a bit mixed up, but I'll try my best to describe them.  One night, Anna and Naoko let me try on her school uniform. It was cute. In America, I never had a school uniform. One night, we had a game night where I proudly beat the unbeatable Maria. I'm still happy about that. Anna let me tag along with her to McDonalds, where they seem to have a few things different from the U.S. menu — a lot of Sakura-themed items. There was a time where I got lost in Anna's neighborhood, but luckily she has really nice neighbors and they helped me get back home. They could clearly see how lost I was.
The convenience store was just as people had said — it had everything even though it's not as big, because we aren't in Tokyo. As of right now, I can't remember anything else I did. I know I am forgetting a few things, so in the next update I'll add more.