So you're ready to participate in a student exchange program. Great news! But now you're faced with a big — and important — step: choosing an exchange program. Before making this decision, you should be as prepared as possible. We would like to take the time to fill you in on exactly what International Student Exchange is all about.
About International Student Exchange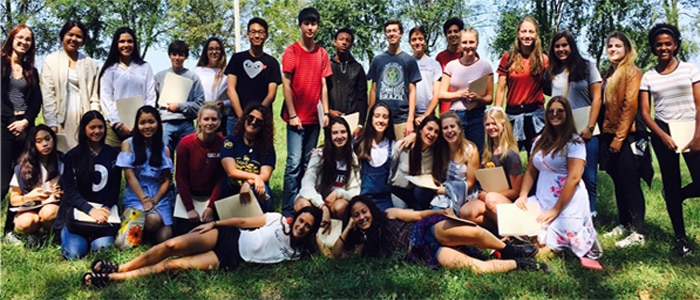 International Student Exchange (ISE) is an official Exchange Visitor Program designated by the U.S. Department of State. We sponsor J-1 Visas for nearly 3,000 foreign exchange high school students each year. We have placed students in nearly 8,000 high schools in the United States since 1982. This makes ISE one of the largest and longest-running organizations in the student exchange industry! 
The Council on Standards for International Educational Travel (CSIET) is a nonprofit organization that sets guidelines for exchange programs. Every year, CSIET ranks programs based on these guidelines, via a "listing status." ISE has been granted a full listing status (the highest available) every year since its founding.
When choosing an exchange program, it's important to consider the mission and motivation of your sponsor organization. ISE wants to change lives. We believe this is achieved by encouraging and demonstrating respect. With that in mind, a commitment to respect is visible in every aspect of our program. Our values include:

Encouraging everyone to respect different cultures

Respecting host families for their dedication to our programs and mission

Showing our appreciation to the communities and schools that welcome ISE students via service projects
Choosing an Exchange Program with a Commitment to Safety and Success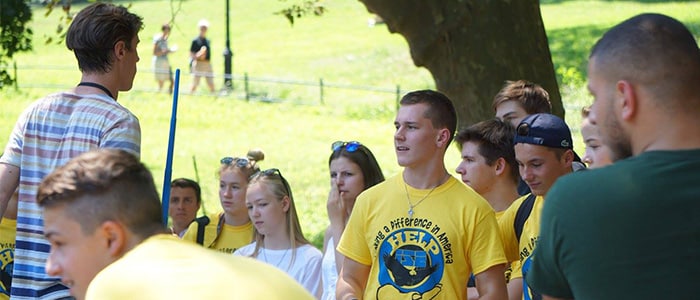 We understand that safety is a top priority when choosing an exchange program. International Student Exchange does everything possible to ensure the safety and well-being of students. As a designated J-1 Visa Sponsor, ISE adheres to all US Department of State rules and regulations. We also create and enforce our own guidelines to ensure even greater safety and support.
We employ a full-time Student Services staff that offers guidance and assistance to all program participants. Each program participant is assigned a local representative to serve as their guide throughout their program. Should any questions or issues arise at any point, you have us to turn to. With ISE, you will never feel alone.
Creating Life Lessons and Life-long Friendships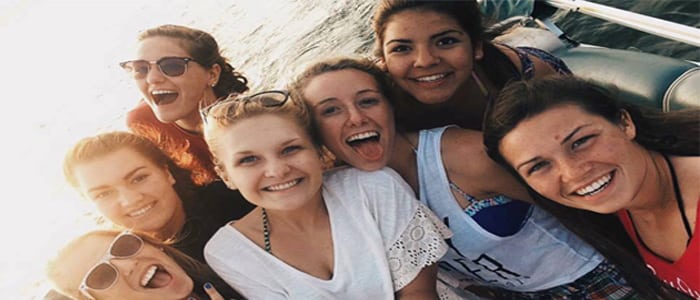 Students participating in an international exchange program have a lot to gain, but the lessons that these students can teach American students and their families are equally valuable. Students with International Student Exchange provide American students with a look at life in other countries and cultures. They bring new perspectives, ideas, and opportunities to their classrooms and beyond.
International Student Exchange also gives American students the chance to create lifelong friendships with other students from around the world. Every exchange student is a friend that can last forever.
Getting an Education Inside and Out of the Classroom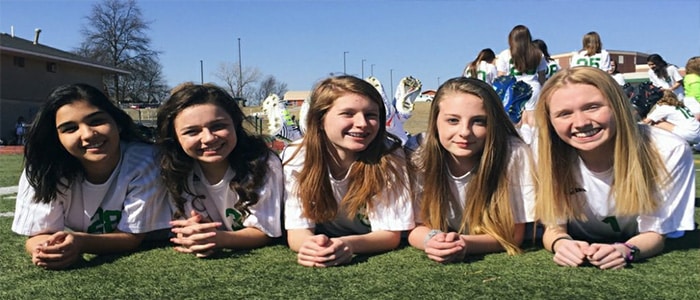 When choosing an exchange program, you should consider the available school network. Schools that accept International Student Exchange students promote friendship, understanding, and the value of diversity. They know how important it is to understand different cultures and want to be a part of something important.
ISE exchange students love to teach others about their home countries. They bring classroom lessons to life through personal experience. It's a trip abroad, from home!
Many school budgets are created based on the size of the student body. This means ISE exchange students can increase a school's budget. It might not be the most important part of an exchange program, but it is the cherry on top of the pie!
Building Homes Away From Home
International Student Exchange host families love showing students how they live. Hosting is a valuable experience for both students and families. So much so, that many families continue to host year after year. They consider their exchange students to be part of the family, and often keep in touch for years! 
Children in host families learn lessons in cooperation, communication — even friendly competition. They have gained a new brother or sister — and they grow to love them just as they would a "normal" sibling! 
At the end of the hosting experience, families and exchange students see themselves as part of a new family unit. They have built relationships that will last forever! 
Making a Difference
Communities involved with International Student Exchange often feel a fresh sense of pride for their own culture.
Showing exchange students the American way of life is fun. You will have so many stories to tell and you will see your own life through new eyes. Sometimes it takes a fresh lens to see just how great your life is! 
ISE encourages our students, host families, and field staff to be involved with their communities. Every year, we ask and hope that all of our students will participate in various volunteer projects around the country. We call this initiative Project HELP. Every year, the students, host families, and field staff of the ISE family complete more than 30,000 hours of community service. Giving back to your community is an amazing experience. It's also a great way to show students the American way of life!