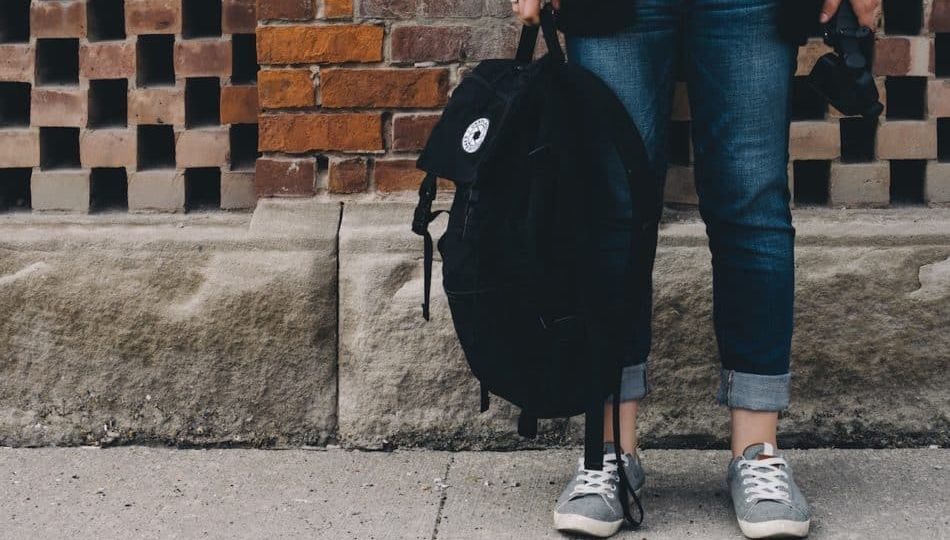 Each year, thousands of international exchange students travel to the US to experience American culture and academics on J1 and F1 visas. J1 and F1 visa exchange programs all serve a similar purpose: to connect people and cultures from around the world.
There are plenty of reasons to host an exchange student — from having a rich cultural experience to forming a lasting bond with a foreign exchange student. But for many prospective host families, there is often a question of finances — and many wonder if they can receive any form of compensation for hosting an exchange student.
Whatever the reason for hosting, just know you're an important part of our mission to educate tomorrow's global leaders.
J1 vs. F1 Programs — How They're Different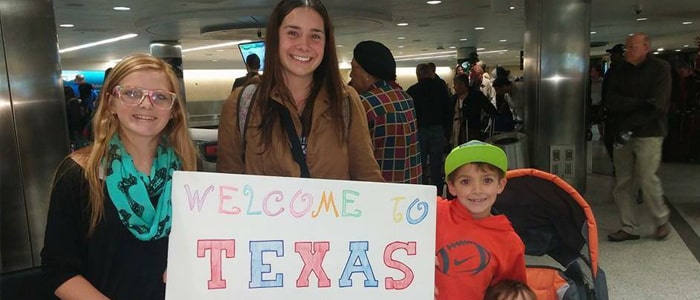 There are several distinctions between F1 and J1 exchange programs.  Families participating in a J1 program (which is the type of program that ISE offers) do not receive a monthly stipend and Families participating in the majority of F1 programs do receive a monthly stipend. There are some F1 programs that do operate with volunteer families as well. Both J1 and F1 families are genuinely interested in learning about a different culture and helping a foreign student explore what it's like to live and study in the United States.
Host families participating in an F1 program receive a monthly stipend for hosting and may host students for a longer duration than J1 students, such as 2, 3 or even 4 years. Host Families on the F-1 programs should be prepared to help students learn not just about the culture but also with their academic goals and interests. Students on the majority of F-1 programs, choose the school they want to attend based on their education and life goals.
There are other differentiators between an F1 and a J1 program, and most come down to the type of institution through which a student is studying. Students participating in an F1 program, for example, are attending a private high school and after high school, they are able to attend college on an F-1 program as well. Meanwhile, J1 students usually attending public school mainly choose the program for cultural immersion.
Why Choose a J1 Program?
So, why would a family opt to participate in a J1 program rather than an F1 program? There are plenty of reasons why host families would choose to volunteer rather than receive compensation.
Because J1 programs are led and made possible by volunteers, they are much more affordable for students — and provide them access to enriching cultural experiences that they might not be able to participate in through other means. Plus, J1 students are able to study through public schools found in just about every town and city in the US, so families living in smaller towns or far away from colleges or more prestigious private schools are able to share their culture with a foreign student. Hosting opportunities through F-1 exchange programs are not readily available in all parts of the US.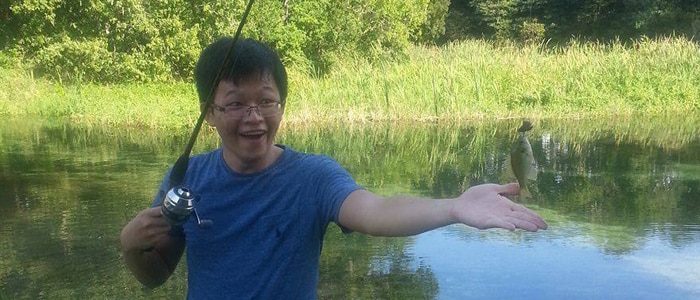 One of the main reasons why families choose to participate in a volunteer J1 program is because they want the opportunity to experience another culture as well as share their own. Students participating in J1 programs are keenly aware that their host families are opening their homes on a volunteer basis.
This means that J1 students are especially motivated to learn about how you and your family live, participate in activities with you and share some of their own culture as well. ISE students, in particular, want to fully immerse themselves in American culture, and often form particularly lasting bonds with their host families that continue for months and even years after their time overseas ends.
How to Earn Supplemental Income Through J1 Exchange Programs
While J1 host families are volunteers, there are plenty of other opportunities within J1 programs and exchange organizations like ISE. Area Representatives are responsible for sharing the benefits of hosting an exchange student in their area and operate as liaisons between host families, exchange students, their biological families and employees of the organization.
Because of the critical role they play in the success of exchange students' experiences overseas, they do receive payment as they would any part-time job. Many veteran host families (and even some that are brand new to exchange programs) work as Area Representatives to earn supplemental income. Some experience hosting exchange students is helpful in these types of positions, but it isn't required — an open mind and a passion for connecting world cultures are the only two requirements to become an Area Representative!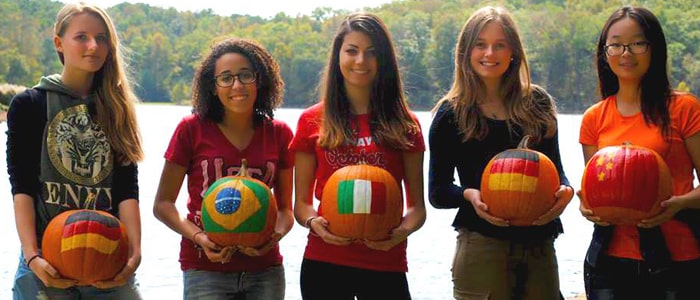 All in all, J1 and F1 programs all serve a similar purpose: to connect people and cultures from around the world. Whether you are exploring opportunities for supplemental income, are considering hosting an exchange student for the first time or are simply interested in learning more about J1 exchange programs like ISE, you're an important part of our mission to educate tomorrow's global leaders.