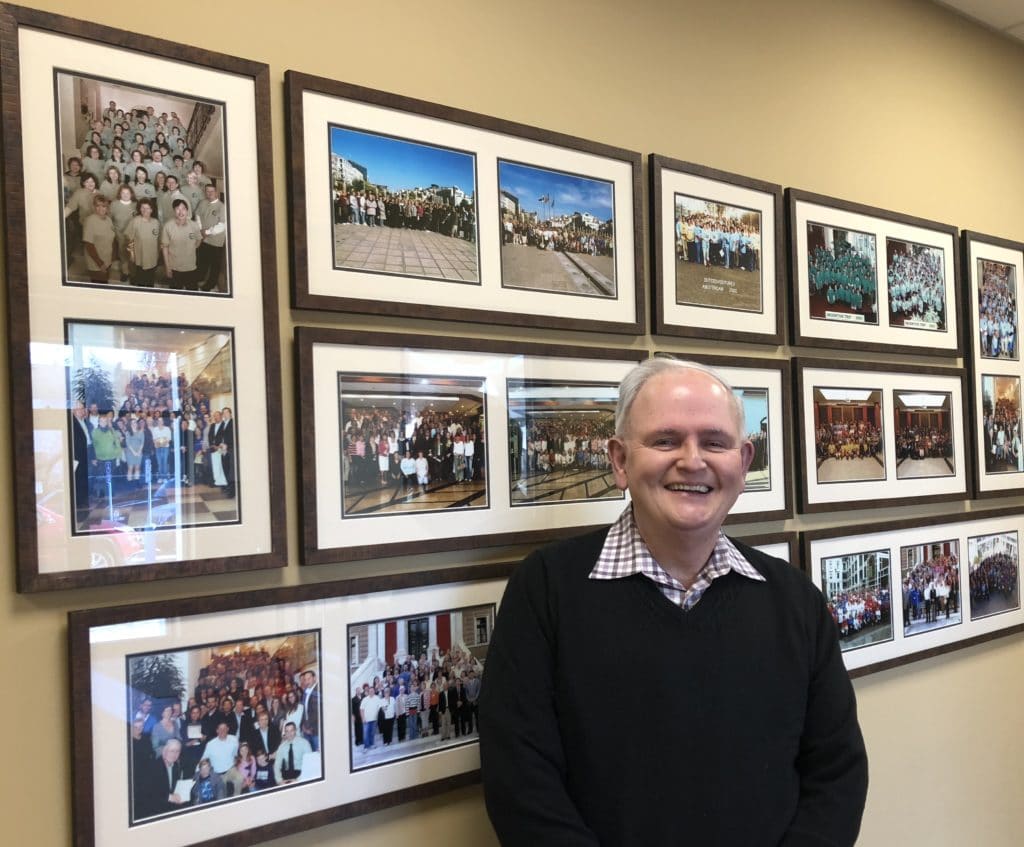 As any member of ISE's work-at-home staff can tell you, working in student exchange is not merely a job or a hobby. It's something more – it's a mission to bring the people of the world together and nurture the children of today into the leaders of tomorrow. While recruiting local host families, working with local high schools, and supporting exchange students may not always be an easy job, it is immensely rewarding to watch friendships blossom between different cultures. CEO Wayne Brewer decided that more could be done to thank the people who make ISE's success possible.  Out of this decision, the Celebration of Success Vacation was born.
"It all started because we wanted to find some way to thank all of our people and to celebrate their successes because it is a difficult job," says Brewer. "We also knew that,  nowadays especially, people don't get to travel as much because of cost and other family obligations. We figured this was a good way to give them a vacation."
Working from Home and Traveling the World
In most companies, it's rare to have staff members who work from home ever meet the leaders of the company let alone travel the world with them. ISE, however, does things differently. Ever since Brewer's arrival at ISE in 1998, members of ISE's staff have traveled to Italy, the United Kingdom, Spain, Ireland, Ecuador, Portugal, and more. Staff members can also earn spots for friends and family by matching available exchange students with volunteer host families in their communities.
Promoting a Family Atmosphere at Home and Abroad
Establishing a connection between team members who may live thousands of miles from one another is one of the fundamental goals of ISE's annual trip. ISE's team members, like our host families, come from all walks of life. They are work-at-home moms, farmers, police officers, writers, teachers, amongst other things. The one thing they all have in common is a passion for helping exchange students and host families have the most successful programs possible.
"I think the vacation really solidifies the family concept we try to promote. It gives our field staff a chance to feel like they're part of a larger team and meet each other, the people working in our home office, and the leaders of the company." says Brewer.
Choosing Locations and Making Memories
Brewer, an avid traveler himself, selects a new international destination each year. His primary focus is trying to balance more well-known destinations with ones that are a bit more off the beaten path.
"I think the most popular trip so far has been Edinburgh, Scotland. Number two would probably be Quito, Ecuador. With the bigger, more well-known cities we've been to – like Rome and London and Madrid – everybody had a great time, but I think it was expected. I think the most popular locations were special because it was more of a surprise."
A Lesson in International Travel
In addition to serving as a thank you to our field staff, the trip also brings tremendous value. It reinforces the idea of cultural exploration, builds understanding, and provides staff members with an experience that can later be used to assist exchange students and their host families throughout their programs.
"I can remember one trip a while back," reflects Brewer, "We found one of our Area Representatives crying in the airport terminal. She had never traveled before, missed her flight, and found herself alone not knowing what to do next. Now, can you imagine a 15 year old going through all that? I think it shows our Area Representatives how difficult the adjustment can be for some students. Firsthand experience of international travel reinforces the importance of being patient and understanding, especially in the beginning of a program, towards our kids and what they may be going through."
Looking to the Future
Moving forward, Brewer hopes to continue to find new locations that will bring excitement and energy to the field. One goal for upcoming trips is to book exciting destinations that staff members may not necessarily be familiar with, but that they can get excited about exploring.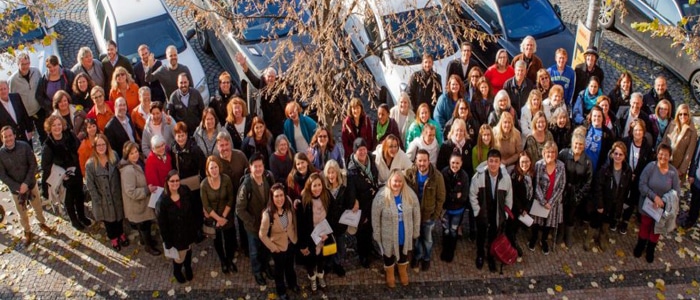 "This year's trip to Bruges, Belgium should be interesting. It's one of the most gorgeous cities in the world, and yet it's got this great small town vibe to it." Brewer says. "We announced the destination to everyone while we were on last year's trip in Madrid and everyone was very excited about it."
Brewer, along with his wife and three children (who also work in cultural exchange) will be traveling along with ISE field and office staff to Bruges in November. If you'd like to join in touring the world while making a positive impact in it, Area Representative positions are currently available nationwide!
Hey Area Reps! Help us promote Travel & Study Abroad programs! Press here to learn more.