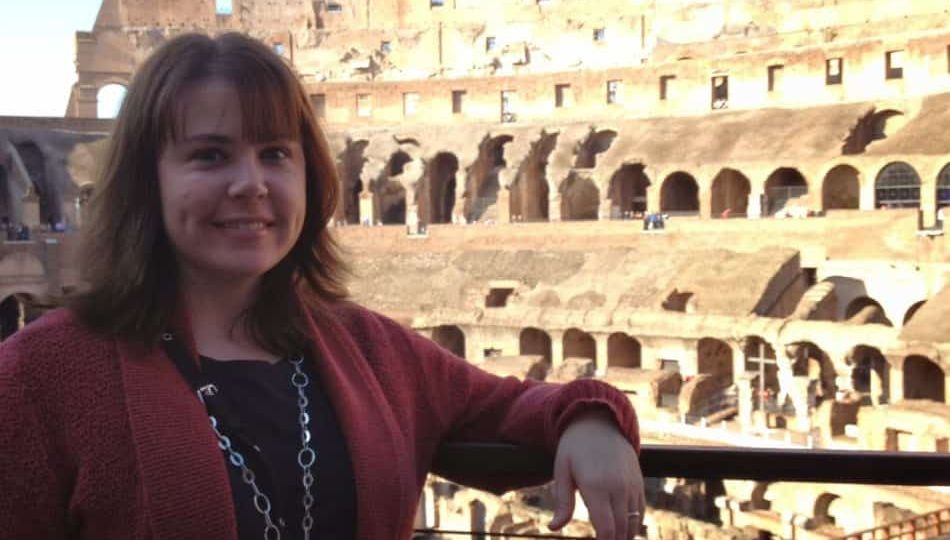 For Jennifer Miller — an elementary school social studies and geography teacher in Jackson County, Indiana — the exchange student experience began well before she would become an educator.  
During high school, Jennifer met an exchange student from Germany that would quickly become a close friend. Looking back, she remembers how her early experiences with her foreign confidant opened her eyes to the world and its rich and diverse cultures.
While attending college just a few years later, Jennifer met yet another exchange student — this time from Serbia, a country that was, at the time, in the thick of civil and cultural unrest. Even in early conversations with her, Jennifer recalls forming a keen understanding of the privileges she enjoyed as an American.
"That always kept me aware of what was going on around the globe," she says. "It helped me appreciate how different life is here than it is in other places around the world."
It's hard to say for certain if Jennifer's early experiences with foreign exchange fostered her interest in social studies and geography, but one thing is for sure: these friendships would undoubtedly influence her decision to later become a host mom, and eventually, an area representative for ISE.
"[Back before I was a host mom], I started looking into different organizations that would allow me to work with exchange students in a different capacity outside of teaching," she recalls. "That's ultimately what led me to ISE."
Global Experience Comes Full Circle with Exchange Students
Fast forward many years later, and Jennifer is now one of the most active and engaged members of the ISE family. Though her work with ISE as almost as diverse as the cultures of students' she has hosted, when asked what has been the most rewarding part of experiences with ISE, she doesn't hesitate with her response.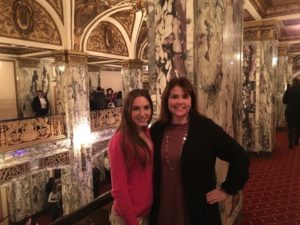 "One of the biggest benefits [of hosting exchange students and working with ISE] is absolutely the personal learning experiences — not only for the student's we've hosted as a family, but also my students that I work with personally," she says with pride, adding: "Let's say there's an exchange student from Brazil. The students can read about it in a textbook, sure… or they can spend a day actually interacting with someone from Brazil, or Skype with previous students currently back in their home country."
For Jennifer, the educational impact of foreign cultural exchange is obvious: the opportunity to engage with the lived experiences of teens around the world. Even as students are virtually a single click away from the world thanks to social media and the internet, genuine connection with people from other countries is incomparable.
"Learning firsthand just makes things much more meaning to 11 and 12-year-olds — it's so much more engaging than reading and learning about [other cultures] in a textbook, or listening to a teacher talk about it," she says, referring to the lessons she's taught in her classroom over the past few years.
Bringing the Globe to the Classroom
And it's not just the exchange students who Jennifer hosts that get to experience the wider world — it's Jennifer, too. Every year, Jennifer jet sets to a new country as part of an annual ISE-hosted trip specifically for area representatives. Recently, Jennifer spent over a week in Rome, visiting destinations that most would only have the opportunity to see on postcards.
And in true form, Jennifer didn't miss an opportunity to turn her trip into an educational experience for her students back home. After dialing into a Skype call with her classroom in Indiana, Jennifer gave an impromptu video tour of the Colosseum… the perfect culmination of their ancient Rome history lesson Jennifer had strategically planned to coincide with the trip.
"I don't think there are too many sixth graders that can say they talked to their teacher while they were walking around inside of the Roman Colosseum, especially while they were learning about ancient Rome," Jennifer laughs.
To this day, Jennifer's passion and dedication to the global mission of ISE haven't faded. As an area representative, Jennifer continues to spread the word about the myriad educational benefits of international exchange — especially to school administrators that have yet to truly consider the impact foreign students have on their school's learning opportunities.
"For any school, the benefit [of having foreign exchange students as part of the study body] would be the strong academic background that our exchange students bring along with them," she emphasizes. "The different perspectives that they bring to the classroom is also a huge benefit. It challenges the students around them, leads to some really incredible discussions, and it brings in different viewpoints that just wouldn't be there if the students weren't part of the high school."
We invite you to read more about what it is like to work with us. If you have specific questions about the area representative role, check out our Area Representative FAQ page.. Still on the fence? Complete our Area Representative interest form and one of our regional managers will get in touch with you to answer your questions and to help you get started.
In addition to working in the student exchange industry, we like to encourage everyone to explore the option of becoming a volunteer host family to host an exchange student.