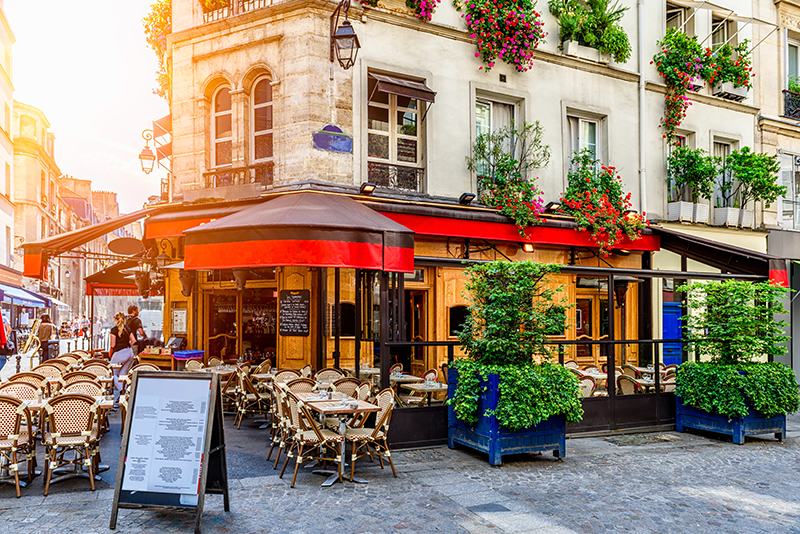 By: Mackenzie Osborn
Hello!
My name is Mackenzie and I just studied abroad in France for a semester with the program ISE. It went by so fast! I stayed with a host family in Northern France, in a town called Iffendic. My host family was so kind and eager to share their home and culture with me. Bretagne culture is very strong! I got to try so many crepes, galettes, cheeses, and breads (no complaints!).
When I first arrived in Paris I was met by 95 other students doing the same program — only three of us were from the U.S. I met people from Brazil, Mexico, Italy, Spain, Sweden, Japan, China, Germany… the list goes on. It was incredible to hear so many different languages and hear about people's lives from around the world.
We spent three days doing touristy things around Paris. We visited the Avenue des Champs-Élysées, the Eiffel Tower, the Louvre (where I promptly threw up in the middle of the lobby — jet lag is no joke), the Arc de Triomphe, and the Musée Grévin. My favorite was probably the afternoon we spent in Montmartre. My friend and I got ice cream and champagne at a café, then ordered pasta at a restaurant across the street — and I found my dream car. The next day I said goodbye to everyone and took a train to Rennes where my host family picked me up! I was so pleasantly surprised by their home and (despite three kids) calm routine.
School was the hardest and most rewarding part of my experience. I had ten classes spread throughout the week in random blocks. I made a few really sweet friends who helped me out a lot with homework and everything. Such a lifesaver!!
Despite struggling to understand the language for the first few months, I now consider myself fluent (at least on a functional level), which is incredible! Looking back on the experience, I am so glad I took the risk to travel so far away and try something new.
Que des bons souvenirs!!
— Mackenzie