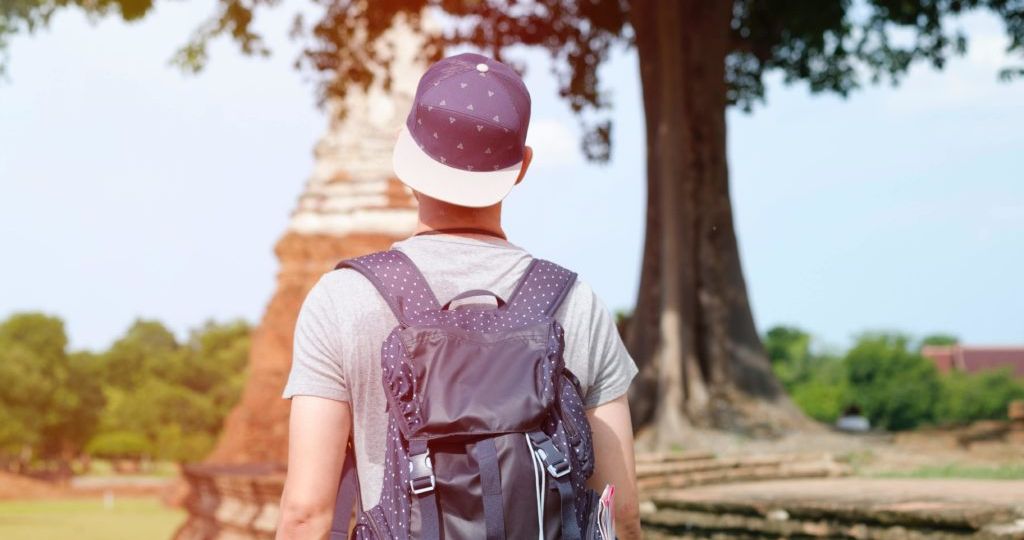 New food, new people, a new environment… nearly all of us enjoy trying something "new" on vacation. Whether you're a beach bum or an outdoor enthusiast, just about everyone enjoys ditching their daily routine and doing something out of the ordinary every once in a while. Studying abroad can help you see the world and experience new things.
But for some especially adventurous people, just a few days or weeks in a new place simply isn't enough. When others are ready to head home after just a short time in a new city or country, these adventurous types would rather spend months or even years learning about a new culture.
Not everyone is cut out to be an exchange student — but for those that are, spending a semester or year abroad promises to be one of the most rewarding experiences of your life. Not sure if you're the right fit for studying abroad? Consider these 8 telltale signs that you'd make a great exchange student.
You love meeting and learning about new people.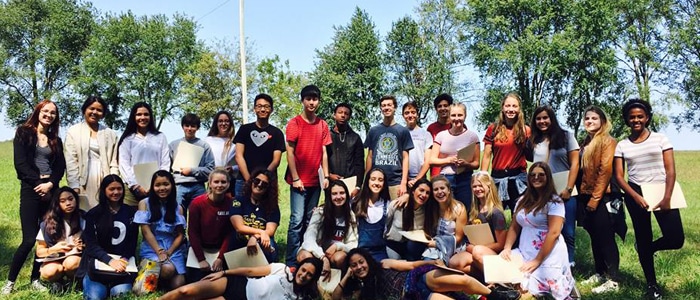 Studying abroad is less about exploring new places, and much more about experiencing new cultures. Since people are at the center of culture, one of the most important characteristics of an exchange student is a love for meeting new people.
That doesn't mean you have to be a bonafide extrovert — even quiet or shy people can enjoy meeting and getting to know new people in smaller group settings. The important thing is a curiosity about how and why people do the things they do, enjoy the things they enjoy, and believe what they believe. Open-mindedness is an important trait for future exchange students.
You daydream about living in a new country.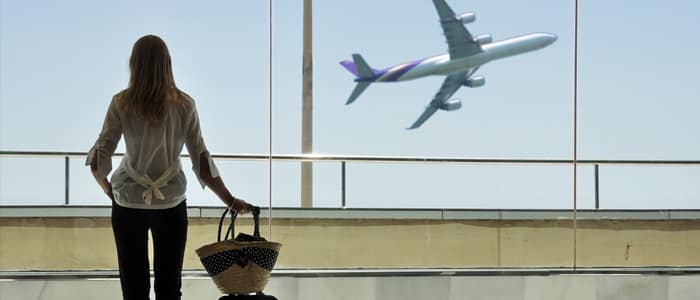 Everyone daydreams about the things they hope to do in the future — but if your mind constantly wanders to exotic new countries and cultures, then you might just be the perfect candidate for studying abroad.
Think about why you tend to daydream about living in a new country. Is it because you like what you see about that country in the movies, or because you're interested to discover what another country is actually like? It's okay to have an idea of what a place will be like from the movies, but having an interest in learning about the "reality beyond the silver screen" is a very important part of being an exchange student.
You love being outside of your comfort zone.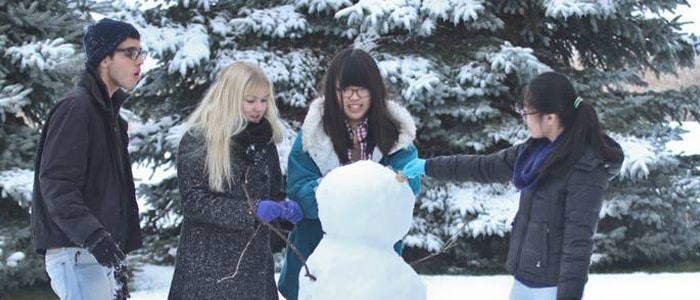 Perhaps you've been described as a thrill-seeker, an adrenaline junkie or the adventurous type. Or maybe you've never been described as any of these things — but you know that you get a rush from trying new things (even if they aren't jumping out of an airplane or skiing down the side of a mountain). Thrill-seekers come in all shapes and sizes, and a love for going outside your comfort zone is an important trait for exchange students.
Even if you consider yourself a homebody or introvert, you can still relish in trying new things or being in new environments. Think carefully about what experiences make you feel the most fulfilled and engaged — if those things are almost always outside of your regular routine, then studying abroad might be a great experience for you!
You enjoy speaking in a different language (even if you aren't fluent yet).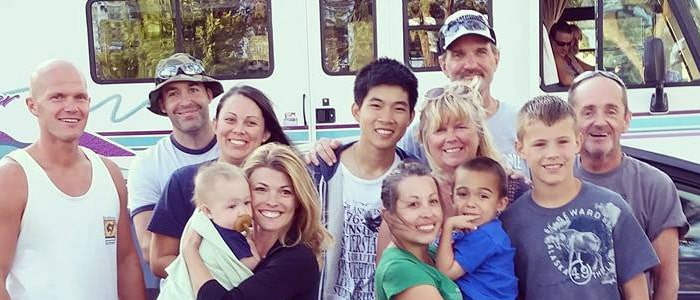 Learning and mastering a new language isn't easy, but like anything worth learning, practice makes perfect. Even if you aren't quite fluent in a new language yet (maybe you've only been studying for a few years) having a genuine love of speaking a second language is a surefire sign you'd make a great exchange student.
Next time you're in a language class or are speaking another language, pay attention to how you feel. Do you feel tired and exhausted, or invigorated and engaged? If communicating with someone in a language that isn't your first is a rush for you, then consider just how exciting it would be to learn that language in a country where it's spoken by nearly everyone!
You're great at staying busy, and love trying new activities.
Studying abroad is exciting and very rewarding, but it can also be challenging. Homesickness is inevitable, and just about every student will feel the familiar lump in their throat every once in a while. The students that overcome homesickness and integrate into their new culture quickly are those that are good at staying busy, trying new activities and keeping a positive outlook on their experience.
If you find that you're often "on the go" and regularly try new things at school or at home, you might be a great candidate to study abroad. Even if you're nervous about missing your friends and family back home, remember that cultural exchange is about meeting new friends. If you stay busy and try new things, you'll be right at home in no time!
You love asking questions (and answering them).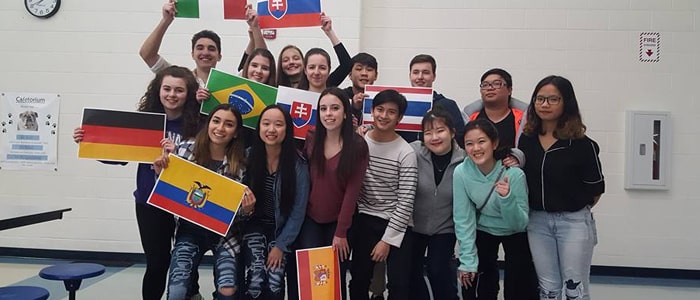 Many exchange students are gregarious and outgoing, while others are more relaxed and quiet. No matter the personality of an exchange student, nearly all of them are insatiably curious and love asking and answering questions about different cultures and ways of life.
If you tend to ask more questions than the average person — and love answering questions other people have for you — there's a good chance you're cut out to be a wonderful exchange student.
You don't mind when things don't always go as planned.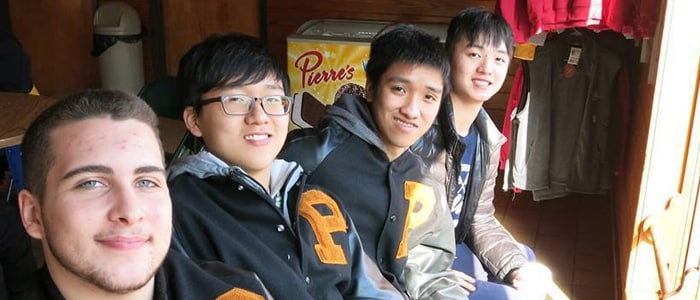 Cultural exchange is an experience that almost never goes as planned (in a good way). Half of the fun of a semester or year abroad is enjoying the unexpected and taking on a "go with the flow" attitude. If you're the kind of person that doesn't mind when things don't go as planned — and maybe even prefer the surprise — then you might be a great candidate to study abroad.
This doesn't mean that people who are organized, methodical and "in control" wouldn't make great exchange students. It's more about your attitude and emotional reaction to a few unexpected surprises. If you think you're the type that can not only endure change but also embrace it, then studying abroad will likely be a rewarding and exciting experience for you.
You are often described by other people as mature and level-headed.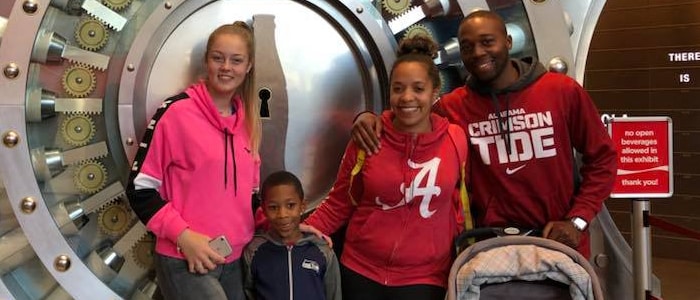 Studying abroad is emotionally, physically and even intellectually challenging. There will be days that things feel not-so-fun, shortly followed by weeks and months of excitement and joy. Tackling the ups and downs of cultural exchange takes a mature outlook on life, and the ability to handle changing emotions on your own.
While your host family and area representatives are there to help with this natural ebb and flow of emotions, it's important that you are able to handle many of these on your own. If you feel you already know how to handle situations calmly — and the people close to you often turn to you as a trusted source of advice — then you might be a great fit to study abroad.
Here's the best part: one of the best things about studying abroad is how quickly students mature. If you go into the experience already feeling emotionally mature, you may leave the experience being very wise beyond your years!
Related: How to Choose an International Exchange Program