There are plenty of reasons to spend a semester or year living and studying abroad, from learning about new cultures to forging lasting relationships with people all around the world. But for many teens and their families, studying abroad is a very big step both emotionally and financially. Many stop and wonder: will studying abroad in high school really have a lasting positive impact on my education and career?
The short answer is yes, as plenty of studies show that studying abroad has profound and long-lasting benefits for students and the people they encounter during their time spent abroad. More specifically, however, studying abroad can also dramatically improve career and academic aspirations down the road!
Curious about how studying abroad could help unlock future opportunities? Check out these 4 incredible ways that an academic semester or year overseas can change the course of your life for the better.
Mastering a second language while studying abroad can make you more competitive in the job market.
Did you know that over half of major multi-national companies struggle to compete in the global economy because of language barriers? Students that master a foreign language while studying overseas can fill a critical gap in the international job market — multi-language proficiency. In fact, people who speak more than one language can command between 10-15% more in annual salary than those who do not speak another language.
Since studying abroad is akin to a total immersion program, students can expect to master their chosen foreign language much faster than traditional language-learning formats. Greater proficiency (or even fluency) is a major advantage in today's globalized economy!
Students who study abroad rate higher in the soft skills and characteristics that are critical to career success.
There are plenty of benefits to studying abroad, but one of the most profound is the way it changes students' personalities for the better. According to a study of German college students, those that studied abroad rated higher in openness to new experiences, agreeableness, and emotional stability than those who did not.
When it comes to workplace readiness, these skills translate to much better odds for employment. Conover Company — a training organization that specializes in preparing new grads for the workplace — includes communication, attitude and interpersonal skills as three of the ten most important soft skills for career success. This is probably why 97% of study abroad veterans land a job within the first six months of college graduation, compared to 47% of students in general.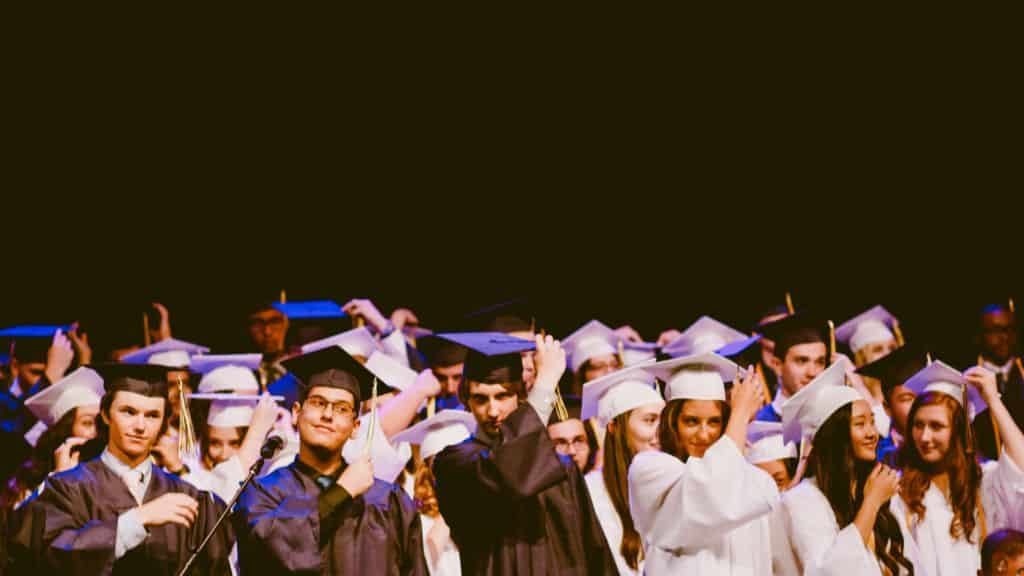 Teens who study abroad in high school enter college with the skills they need to succeed.
Heading off to college or university can be a major challenge for teens, especially since this is often the first time they are away from family and friends. Students who have spent a semester or year abroad, however, enter college having already conquered the difficulties of time away from the comforts of home — and may actually enter college better prepared to succeed.
In fact, students who study abroad in high school tend to be more independent, resourceful and capable of making new friends than students who have not had the same experience overseas. All of these soft skills equal a better head start into college years, when independent planning and networking are extremely important for sustained success.
Students who study abroad tend to perform better in school.
While future career and college success is certainly a benefit of studying abroad, students who spend time living overseas may actually see near-immediate benefits from their experience. According to a recent study, students who spend either a semester or year attending school in another country tend to have higher GPAs than those who don't.
This is likely because studying in a new country — and doing so in a foreign language — is proven to create new neural pathways in the brain that are conducive to problem-solving and information retention. These skills are a critical element in academic pursuits, and could have an almost immediate impact on a student's report card.
We invite you to read more about hosting a foreign exchange student. If you have specific questions about hosting, check out our host family FAQ page. You can also read testimonials from our past and current host families. When you feel ready, complete our host family interest form and our area representative will get in touch with you.
You can also get involved by joining our team of Area Representatives! Help match host families and exchange students and bring the world closer together, while making a supplemental income.
References:
6 Benefits of Learning a Foreign Language for Career Growth
Top 8 Most Important Soft Skills for Workplace Readiness
What Statistics Show about Study Abroad Students
Job Skills Exchange Students Learn Overseas
Studying Abroad May Lead to Better GPA, Graduation Rates
Newness Factor Weighs in on Brain
Weighing the Pros and Cons of Studying Abroad