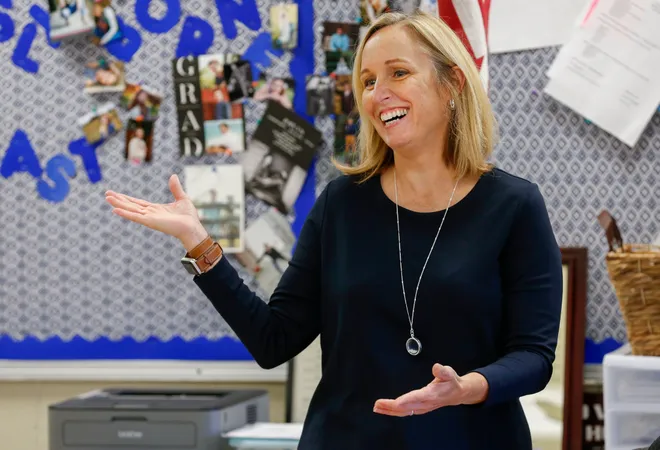 Congratulations to ISE Host Mom and Drury University alumna, Melissa Grandel, on being named Missouri Teacher of the Year! Her commitment to making the world a better place and passion for helping children reach their potential has had a tremendous effect on so many lives.
The title "Teacher of the Year" acknowledges and celebrates an educator's exceptional teaching abilities. It signifies that their instructional methods, dedication, and impact on students have been recognized and appreciated by their peers, students, and the educational community.  The title reflects the high standards of professionalism and excellence demonstrated by the recipient. It is also an acknowledgment of their expertise in their subject area.  There is commitment to ongoing professional development as well.
Grandel has been teaching at Fordland for 21 years. She teaches English, advanced placement language and composition, yearbook and journalism, Spanish, and dual credit speech and leadership. What doesn't she do?! She has also been an advocate for bringing Advanced Placement programs to Fordland High School, in an effort to give students an edge in college admissions and scholarships. Way to go Melissa! Everyone here at International Student Exchange is so proud of you!
The title serves as a validation of the hard work, dedication, and commitment that teachers put into their profession. It recognizes the often challenging and sometimes under appreciated role of educators in shaping the future generation.
Grandel being named Teacher of the Year is an honor.  It acknowledges exceptional teaching and highlights her positive impact on students.  She promotes professional growth and leadership, and serves as a source of inspiration for other educators. The honor is a recognition of  the hard work, dedication, and passion that Grandel brings to her classroom every day.