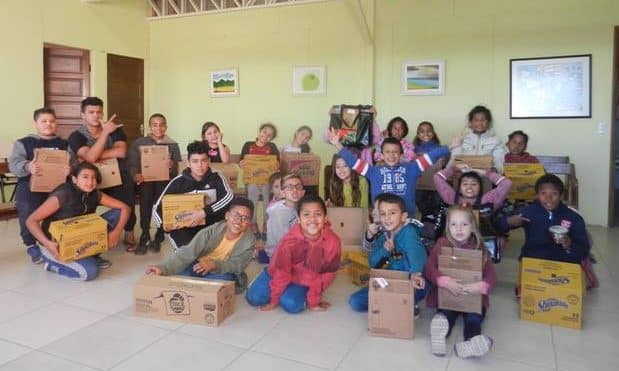 If there was just one story that truly encapsulates why ISE believes in giving back, it would be the story of Amanda*. For years, Amanda lived a life typical of other youngsters in her Kentucky town — playing outside, riding bikes in her neighborhood, and meeting new friends at school.
But not so long ago, Amanda experienced something few grown adults have had to endure, much less other children her age. In the dead of night, Amanda was awakened by flames slowly consuming her family's home. Though Amanda was able to escape in time, she did so at great cost. Amanda emerged with serious burns covering a majority of her body.
Amanda would spend months in treatment at Shriners' Hospital for Children in Boston — thousands of miles from her home, but one of the few children's centers able to offer the depth of care she needed. Consequently, Amanda's treatment was lengthy, extensive, and expensive — without some kind of external support, Amanda's family simply couldn't afford it.
This is where Amanda's journey with Children Incorporated began. The charity — which is dedicated to providing food, clothing, healthcare, and support for children in need — works with countless families every year to provide critical resources of which they would otherwise not be able to access. Amanda's family was just one of the dozens of families to receive life-saving monetary support from Children Incorporated.
In order to provide continued support for children in need, Children Incorporated relies on generous donations from individuals as well as organizations that sponsor one or more children in need. As of today, ISE actively sponsors over a hundred children through Children Incorporated — one of which was Amanda — but the extraordinary impact doesn't end there.
ISE and Children Incorporated
ISE's partnership with Children Incorporated began only two years ago, but has since had an impact on the lives of countless children across the country. In addition to Amanda and her family, ISE's contributions have funded a number of initiatives designed to enrich the lives of children.
Combatting Food Insecurity
To date, contributions made through the partnership have helped bring to life a weekend backpack feeding program for children who are in food-insecure households in Washington DC, and who may not have consistent access to food outside of school. Additionally, funds also contributed to a monthly food market designed for families with limited access to fresh produce, called "The Joyful Market".
Enhancing Early Childhood Education
ISE's commitment to education and learning is perhaps best illustrated through yet another program at Broad Rock Elementary in Richmond, Virginia. Funds through the partnership enabled the purchase of Legos and Lego base plates for the school's library. Math educators at the school plan to use them for exercises that promote coding, logistical, and higher-level thinking.
Supporting Cultural Experiences for Students
In North Carolina, partnership funds helped sustain the Junior Appalachian Music Program, an after-school program that teaches children about traditional Appalachian instruments and culture. On the west coast, the partnership also provided critical funding for construction at Pinon Community School on the Navajo Reservation in Arizona. Together, Children Incorporated and ISE helped the community build a reading Pergola surrounded by native grapevines (of which they could use donated supplies to turn into jam).
Though ISE's partnership with Children Incorporated has already funded numerous initiatives across the country, ISE is just getting started. Just take it from Amanda Corey, an ISE employee intimately involved with the charitable partnership. "It's truly remarkable what we've been able to accomplish in these last two years, and we look forward to continuing this impactful work."
We invite you to read more about hosting a foreign exchange student. If you have specific questions about hosting, check out our host family FAQ page. You can also read testimonials from our past and current host families. When you feel ready, complete our host family interest form and our area representative will get in touch with you.
You can also get involved by joining our team of Area Representatives! Help match host families and exchange students and bring the world closer together, while making a supplemental income.
*Amanda is a pseudonym to protect the identity of the subject, but the story is real.