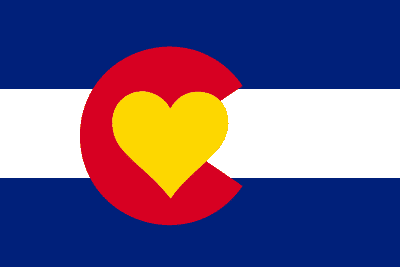 Longmont, CO – November 1st, 2013 – Ana Beatriz Correa, an ISE exchange student, volunteered with FEMA to assist her community after the Colorado floods back in early September. The floods caused damaged to over 20,000 homes while destroying roads, bridges and businesses.
Ana, an ISE exchange student, is from San Paulo, Brazil. She came to the US to experience a new culture and to refine her English speaking skills. Ana was placed with the Spencer family, who live in Longmont, CO. Shortly after Ana settled into her new town, she experienced a major storm. As a result of the storm, her town was left in a crisis.
"I was on a hill, so I wasn't nervous about my host family house. I did walk down to see the flooding and I was shocked to see roads covered with water and bridges destroyed," explained Ana.
Ana didn't do much the next couple of days because school was cancelled for the week. Ana also kept up with family from Brazil, assuring them she was safe during the floods. By the 3rd day, Ana woke up and decided she wanted to help her community. While back in Brazil, Ana volunteered at an adoption agency and she realized that her community needs her.
"Why should I sit in my bedroom if I could be out doing something?" Ana asked herself.
She then told her host mom the next day that she wanted to help. Ana's host mom called a friend she knew that was involved in the community and Ana was able to get connected with FEMA. Ana was assigned to take supply orders for families that had their house damaged. She never heard of FEMA before as there is nothing like FEMA in Brazil.
"After the first day, I thought I was really helping people. It made me go back and help again," commented Ana.
Ana told us things are finally starting to get back to normal in Longmont, but there is still a lot of work to do.
We invite you to read more about hosting a foreign exchange student. If you have specific questions about hosting, check out our host family FAQ page. You can also read testimonials from our past and current host families. When you feel ready, complete our host family interest form and our area representative will get in touch with you.
You can also get involved by joining our team of Area Representatives! Help match host families and exchange students and bring the world closer together, while making a supplemental income.