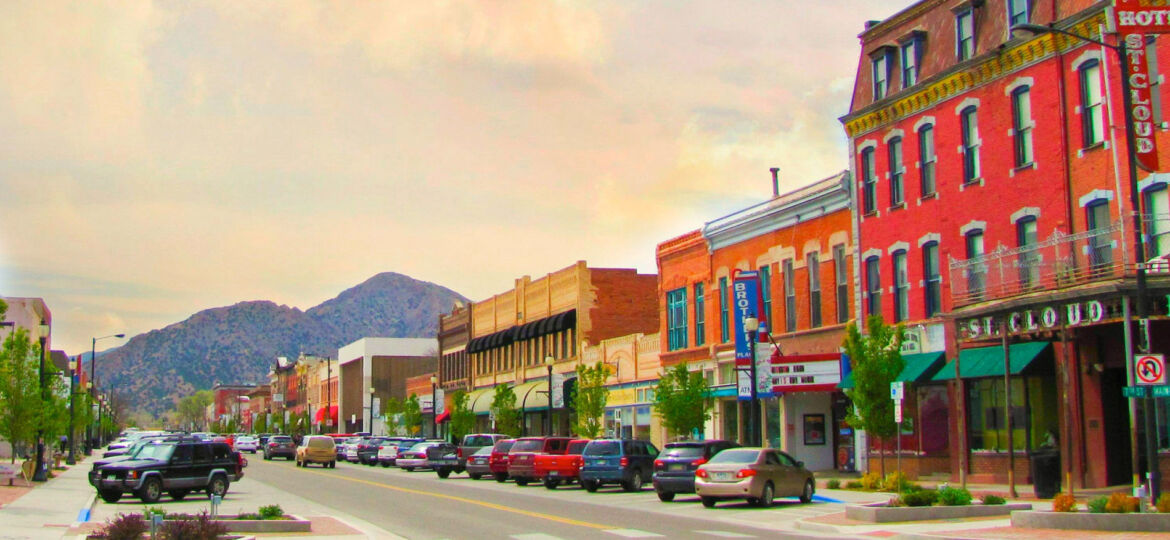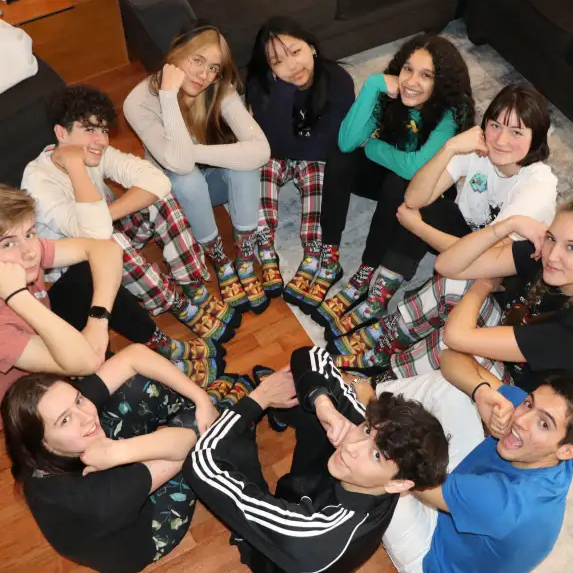 The Cañon City, Florence and Pueblo Students at their Christmas Gift Exchange party. (Courtesy Photo)
Reprinted from the Cañon City Daily Record
By Kristina Post
January 13, 2023
With three young boys in the house, life can be pretty busy for Maggie Bergant.
But a busy life didn't stop Bergant from diving head first into becoming a host mother to a 17-year-old girl from Montenegro.
For the last six months, Jovana Starcevic has lived with Bergant and her family, and experienced life in an American high school. In her time as a host mother, Bergant said Jovana has become part of her family. Her three sons see Jovana as an older sister, and Jovana has meshed seamlessly into the fold of their family dynamics.
"They bring such a rich cultural experience and knowledge with them," Bergant said. "It's such a magical experience."
That's why Bergant, who is now an area representative for International Student Exchange, is encouraging families in Southern Colorado and beyond to become a host family. ISE has been operating continuously since 1982, having just celebrated its 40th anniversary last year. They place students from more than 90 countries across the United States.
Currently, there are 10 exchange students in the area: seven at Cañon City High School, two at Florence High School and one in Rye. The students in Fremont County come from Italy, Spain, Germany, Slovakia, Montenegro, Brazil, Colombia and Thailand. Previously, there have been students from Belgium in the area, as well.
ISE has three programs for students staying with a host family — August through December, January through May, or full-year students who arrive in January and leave in December. Bergant is passionate about this program, as it has given her three boys, ranging in age from 4 to 11, a chance to have an older sister, and to learn about the unique culture of Montenegro.
But it's not just about bringing the exchange student into your family. Bergant said the student's family in their home country becomes part of their extended family, too.
"You build your family both here, and overseas," Bergant said. "Their family becomes a part of your family."
Bergant said if you are thinking about becoming a host family this coming August, now is the time to get the process started. This way, you can get to know your student via social media or messaging and start to form a bond long before they arrive.
Families also have a say in the student they host. Families can list their interests and if they have a country preference for an exchange student. ISE tries to place students that will fit well within the already established family routines and dynamics.
Bergant's exchange student Jovana, who has been in Cañon City for five months, said the experience has been great.

Maggie Bergant's children with Jovana from Montenegro. Jovana has lived with the family for six months and has become an older sister to Bergant's three sons. (Courtesy Photo)
"The best part has been meeting different cultures here and having this great opportunity to be with my host family," Jovana said. "My host family takes me places. They show me things, and teach  me about their lifestyle.  It  is so different from mine."
Jovana said families should consider hosting a student because there is a lot to learn about other cultures, and maybe host families will adopt some of the things they learn from their exchange students into their own families and traditions.
And though she is leaving to go back to Montenegro soon, Jovana has made lasting memories in Cañon City.
"They are my family, and they always will be," she said.
Bergant said hosting a student isn't just about the student and the family. It has much bigger cultural effects than one might think.
"The only way to keep growing peace through the world and cultural understanding is through exchange programs," Bergant said. "You are taking children in and exposing them to things, and they are teaching you things and you are building these relationships around the world. It creates a brighter and better future for everyone. It's about making a better world for each other, teaching families and encouraging cultural relationships and understanding is vital."
In a conference this summer, ISE encouraged families to host students from Russia, despite the conflict with Ukraine. Hosting these students, Bergant said, is another way to grow peace throughout the world, and to make dreams come true for students hoping to study in the United States.
Though Bergant has only been involved with the organization since last year, she said this experience has been incredibly rewarding. Her family is already forming a relationship with their next exchange student, a teenage boy from Spain, who will arrive in August. And with Jovana headed back to her own country,
Bergant will always remain grateful to her family in Montenegro.
"Thank you for giving me the opportunity to love this kid," she said.
For more information on becoming a host family, visit ISEUSA.org, or reach out to Maggie Bergant at bergantmaggie@gmail.com.

Children pose for a Christmas photo with Jovana from Montenegro, and the exchange student Cream from Thailand. (Courtesy Photo)
If you would like to help an exchange student's dreams come true, we invite you to read more about hosting a foreign exchange student. If you have specific questions about hosting, check out our host family FAQ page. You can also read testimonials from our past and current host families. When you feel ready, complete our host family interest form and our area representative will get in touch with you.
You can also get involved by joining our team of Area Representatives! Help match host families and exchange students and bring the world closer together, while making a supplemental income.