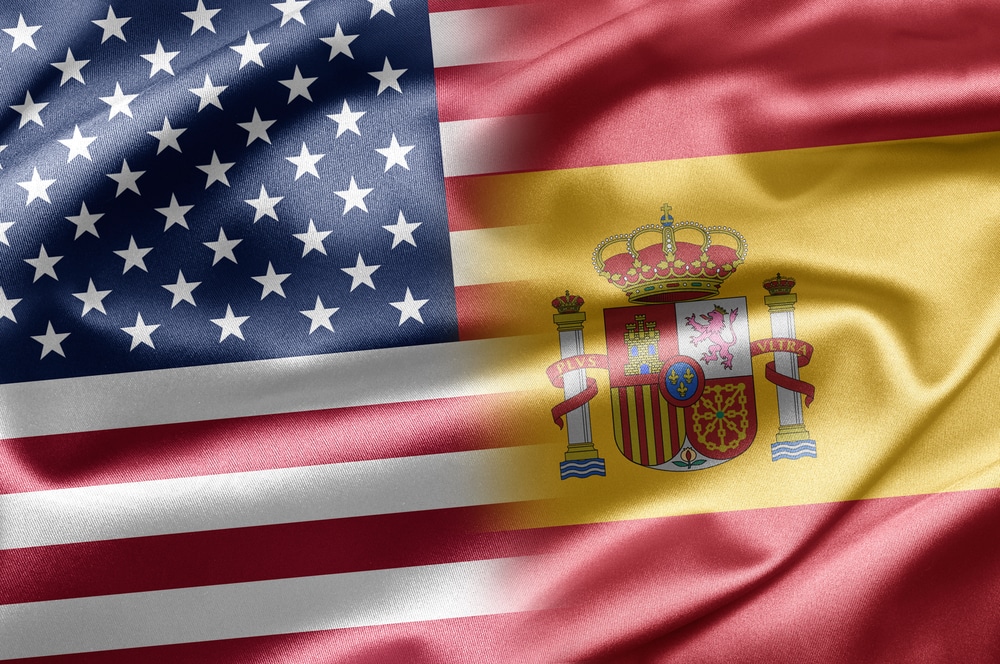 We touched base with Teresa, from Spain, who participated in the program through our partner in Spain,  CLS Idiomas. Below, you'll get a glimpse into her high school experience as a Spanish exchange student living in the United States.
My High School Exchange Program: Teresa (Spain)
Last August, I landed at Pittsburgh's airport and then headed to my new home of Indiana, Pennsylvania with a lot of desire and enthusiasm to start this great adventure.
Living with a Host Family
My American family was different from what I was used to. I was going to live with divorced parents and I had four sisters (although two of them were already in college). The truth is, I thought the parents' situation was going to be more difficult, but I got used to it very quickly and became very fond of both sides.
I also had the opportunity to travel a lot with my family: we went to three Penn State football games (since they were quite a fan), we traveled to North Carolina to visit one of my American sisters, and we went to New York for 4 days.
We also celebrated Thanksgiving with turkey and eating all day. Christmas was amazing, I spent it on the farm of my mother's American family: typical farmer's house with plaid shirts singing country songs. I have always felt part of the family like everyone else and I noticed that they appreciated me a lot. It was like being "home."
Attending American High School
I remember the first days of school were a bit confusing, but then everyone was very nice to me and tried to help me with my classes as much as possible. I was the only Spanish person at my high school and everyone wanted to meet me and know more about Spain.
The classes I attended were amazing, just like in the movies. I had my own locker; ate in the cafeteria; took cooking, theater, and photography classes; etc… My dream of attending an American high school became true!
I had the chance to play three sports (one per season, as it works in the US:) tennis in the fall, swimming in the winter, and lacrosse in the spring (although the lacrosse season ended soon due to the coronavirus.)
I made a lot of friends both in sports and in class and I had a great time with them. On Fridays, we would go to American football, hockey, or basketball games (depending on the season.) There was always a "theme" about it so everyone all from my high school would be dressed the same. It was super cool. I was able to attend homecoming and it was a lot of fun! Everyone was super elegant and groomed (totally like in the movies.) I loved my American High School Experience.
Saying Farewell
Unfortunately in March, my parents told me that I had to return to Spain due to the COVID 19 pandemic. It was a very hard blow since I had so many things to live and I had to say goodbye to all my friends and family from one day to the next. However, I will surely go again next summer to visit my host family and friends and some friends will also come to visit me in Spain."
Interested in Hosting a Student?
We invite you to read more about hosting a foreign exchange student. If you have specific questions about hosting, check out our host family FAQ page. You can also read testimonials from our past and current host families. When you feel ready, complete our host family interest form, and our area representative will get in touch with you.
You can also get involved by joining our team of Area Representatives! Help match host families and exchange students and bring the world closer together, while making a supplemental income.