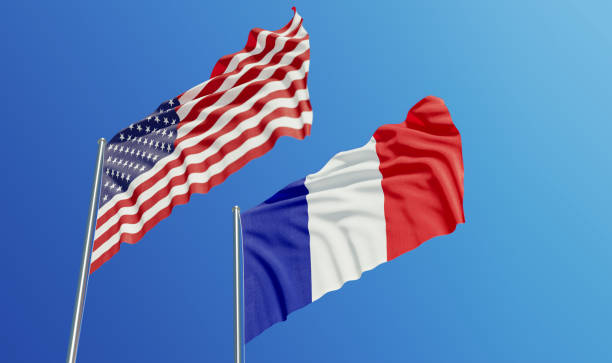 By Sophia Boyanchek
While learning French is a big factor in my study abroad program in France, the region that I live in, Normandy, offers a rich history and so much culture of its own. With my host family, we visit Chateaux, museums, and other sites in the area.
One of the first days of being in France, my host family took me to Bayeux. It has a famous long tapestry that tells the story of the events surrounding the conquest of England by the Duke of Normandy. I hadn't known much about Normandy's history before arriving, so to find out that the region itself had such a unique story was really interesting.
I had the opportunity to visit the American Memorial at Omaha Beach. It was  really interesting to learn history that France and the U.S. shared.
I have also gotten the chance to visit a chateau or two in my area. This is something that is common in most of Europe, but rare in the United States. Visiting these historical sites gives me a sense of just how far back the culture runs.
The Chateau de Falaise: It was the castle of William the Conqueror.
Fontaine-Henry Castle: Only about 10 minutes away from my house in Normandy! I did a tour of the inside, and I learned so much about the different types of architecture included in the structure!
Boutemont Castle: This was really different to the others I've seen! It was a more medieval style which was really interesting!
The Chateau de Caen: It is really cool because it is in the center of the city on a hill. Around it, there are paths to walk on, and when it's nice, the landscape is perfect!
Lastly, I visited Mont Saint-Michel right before Easter! Such a staple in the sites of Normandy. I'm so glad that I had the opportunity to visit it! Really the architecture of it all was just incredible! It looked so much better than the pictures!
Visiting all of these wonderful places and historical sites added so much to my study abroad in France or exchange year. I'm so excited to share all of these memories back home.