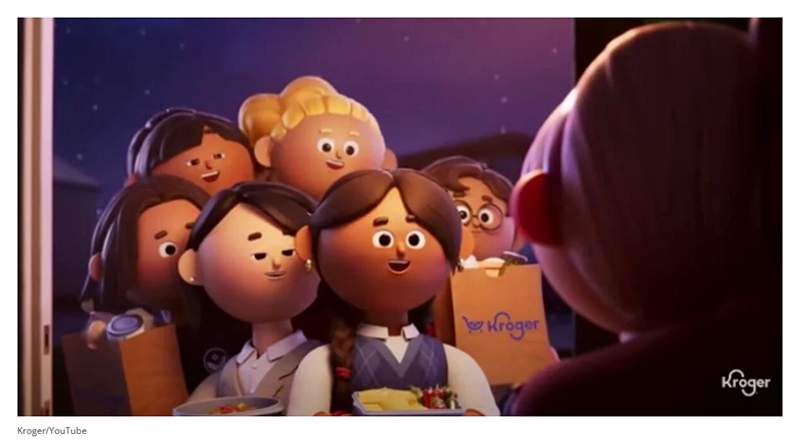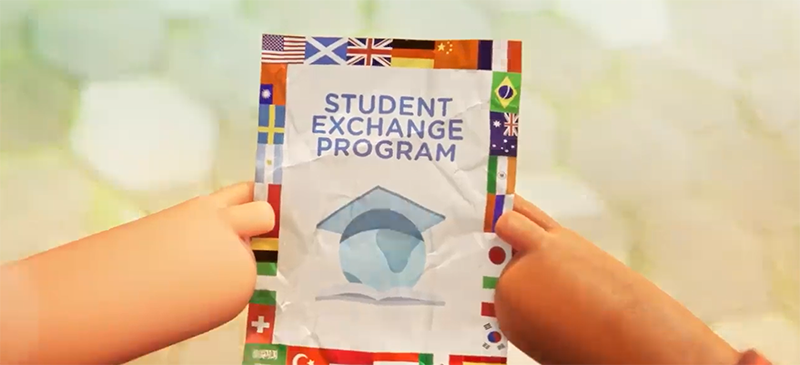 Kroger Foods, a division of The Kroger Co., recently released its, "Magic Happens When We Bring New Traditions to the Table" 2023 holiday video on YouTube. (Video created by The Kroger Co. , all rights reserved. Trademarks belong to their respective owners.) Set to recording artist, Ed Sheeran's popular tune, "Photograph", the video features an animated couple's heartwarming journey through the years of their international student exchange experience. It's been provoking an emotional response from its many viewers. Without divulging the story or spoiling the ending, suffice it to say that this video has the potential to move even the toughest of holiday cynics to tears from Ebenezer Scrooge, Mr. Potter, and the Grinch, to even melting through Rankin/Bass' Winter Warlock's icy heart.
ISE host families host students from Italy, Spain, the Netherlands, France, the Czech Republic, Germany, Brazil, Thailand, South Korea, and more. Through their 10-month exchange program, the students will experience American high school life with their volunteer host families.
You can make a difference in a young person's life by hosting an international exchange student. ISE is a certified non-profit organization founded in 1982 and has provided quality exchange programs for over 30,000 exchange students. We are looking for host families throughout the United States.
Enrich your family, local high school, and community with new ideas and perspectives. International exchange students form a broader view in our education system and help us make it world-class. International student exchange helps globalize United States education.
ISE believes that exchange programs provide a distinct opportunity for personal growth and development, so we strive to bring this experience to as many foreign students and host families as possible. Hosting an international student often leads to the development of deep connections and lasting friendships. As you spend time together, engage in activities, and share experiences, you may form meaningful bonds that can endure beyond their time as a student.  It is our goal for this opportunity to bring the people of the world closer together through the relationships created between visiting students, host families and the local community. Check out Kroger Foods' touching 2023 holiday video here. (Video created by The Kroger Co. , all rights reserved. Trademarks belong to their respective owners.)
Disclaimer: This video is being used for educational purposes and is not affiliated with or endorsed by the original creators.
For more information, please contact:
International Student Exchange (ISE)
tele: 1-800-766-4656
email: contact@iseusa.org
If you would like to help an exchange student's dreams come true, we invite you to read more about hosting a foreign exchange student. If you have specific questions about hosting, check out our host family FAQ page. You can also read testimonials from our past and current host families. When you feel ready, complete our host family interest form and our area representative will get in touch with you.
You can also get involved by joining our team of Area Representatives! Help match host families and exchange students and bring the world closer together, while making a supplemental income.