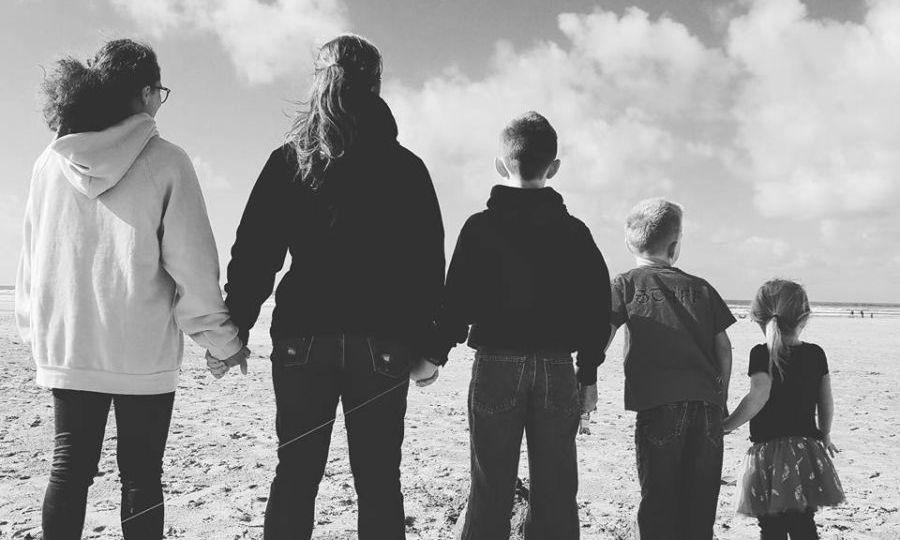 It didn't take long for Jennifer Mooney to be hooked on the ISE experience and want to host an exchange student.
"I had a friend at work who was hosting students … who kind of advertised the concept of it," she said. "We pursued it and now we're on our second student."
In their youth, both Jennifer and her husband, Tom, had exchange students live with them for a short time and loved learning about other people from around the world and expanding their knowledge of how others live.
"We love what it can bring to our children and what they can learn. I believe it helps our children learn about the global community and that there's a lot more people and cultures to learn about than just our small neighborhood. We love the idea of sharing our family with someone else, too, and sharing our traditions."
Giorgia, a 16-year-old junior in high school, is from Switzerland, and has been living with Jennifer's family for five months. She also discovered the ISE program through word of mouth. She's not only the new student at her Tigard, Oregon high school — she's the new exchange student from another country. But so far her experience has been nothing but positive.
"The people there are really used to it," she said. "Because they have a lot of exchange students every year. [But still], when I tell them that I'm from another country, they think it's really cool."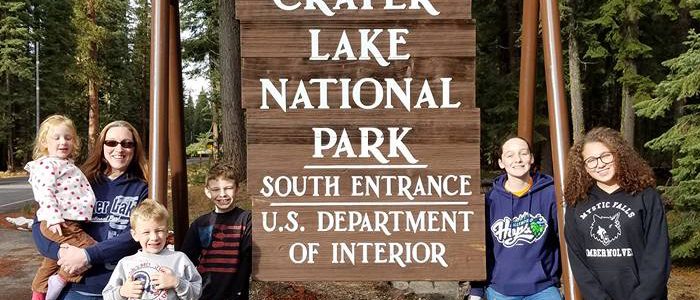 Oregon, geographically speaking, is also a new experience for Giorgia.
"When I first saw that I was being placed in Oregon, I didn't know where it was. I had to look it up. Now that I'm here, I really like it. The weather is not so warm, but it's warmer than what I'm used to, so I'm fine with it," she said, laughing.
Giorgia will be with the Mooney family for the full 2017-18 academic year. She, and any exchange student, essentially becomes part of the host's family — a concept that can be quite nerve-wracking to host and student alike, especially in large families like Jennifer's (she has four kids).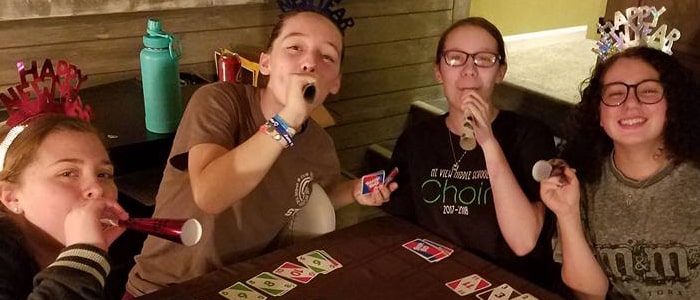 "You're not sure what to plan for, "Jennifer said. "With my first student — [a girl from Germany] — my oldest at the time was 10, so we hadn't had a teenager experience yet. We were trying to establish the rules and curfew, which we had never established before because we didn't have the need for it yet."
Luckily, most, if not all, of Jennifer's worrying was for nothing.
"We were pleasantly surprised," she said. "Both girls have fit really well into our family and have really embraced our kids. They were both really gracious and have become sisters to our kids."
It's difficult for either Jennifer or Giorgia to pick a specific memory that stands out — there are so many notable experiences to choose from. For Giorgia, however, its getting to experience life in a big family — and as the older "sister," no less.
"I grew up with just one older brother, so it was just me and him. Here, we are five kids, so there's a lot more going on."
The ISE experience, Jennifer said, allows her to expose her kids to so many new things — culture, languages, traditions. They can grow and learn in ways that would be otherwise impossible, save for an expensive international trip. This goes both ways, as well, Jennifer said, as the students are also discovering a bit of America every day.
"Both girls have shared what they do for Christmas — and then they've never experienced Thanksgiving, and what does that look like? And just learning different things about not only their culture and the countries that they're from, but their families too, because they have their own traditions, just like we do."
Jennifer and Giorgia have have simple advice for those looking to get involved with ISE: just do it.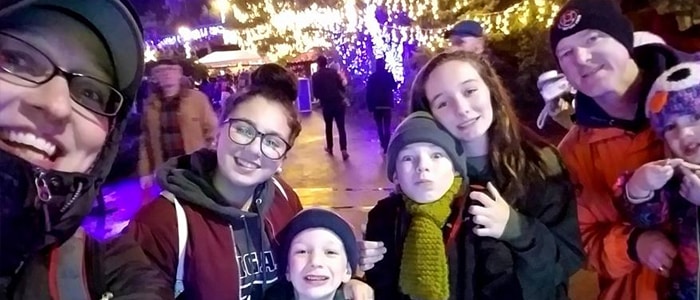 "If you don't do it when you're my age," Giorgia said, "you might never have the opportunity again. You can't go back if you choose not to, so just do it."
"I think there's a lot of people who worry and are concerned about how its going to impact their lives," Jennifer said, speaking from a host's view. "It's not as hard as people try to make it out to be. My husband and I took a lot of time picking the exchange students and trying to read between the lines on their application, because you only get so much information. Embrace that, because I think it only exposes us to the larger world and shows how small we are as a world. I've had nothing but great experiences. I'm a little crazy because we are so busy with all the activities of our kids to take on another student, but I wouldn't change it for the world. It's awesome."
Having Giorgia around, Jennifer said, is an unforgettable — and priceless — experience.
The extra support I get from her, interacting with the kids and teaching my kids.
That in and of itself is worth any sacrifice, Jennifer said. And that's if there are any sacrifices.