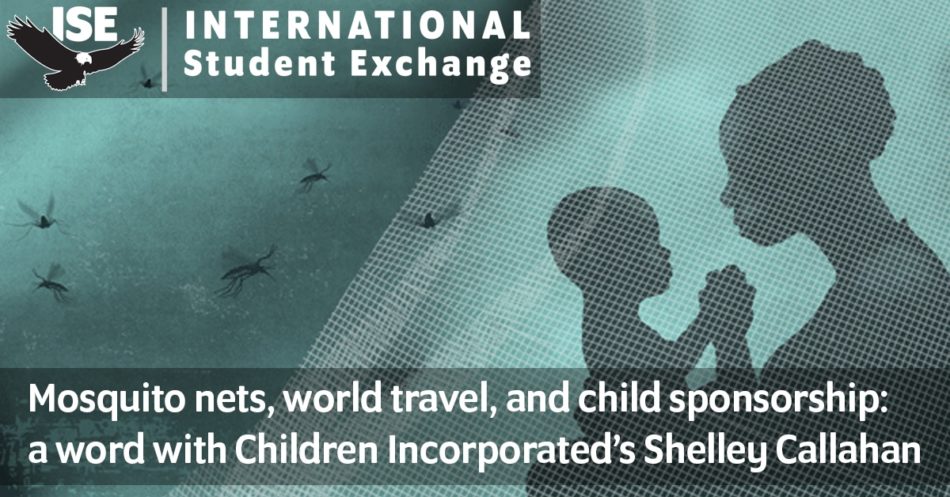 Shelley Callahan is the director of development of Children Incorporated, a Virginia-based nonprofit that works to support children in need around the world. The organization has partnered with ISE for the ISE Gives Back initiative, which is designed to provide opportunities and support to these children, allowing them to grow, participate, and thrive in a global community. Through the initiative, ISE will provide annual six-figure contributions to charities committed to helping children both in the United States and abroad.
"Our main goal is to help children through [Children Incorporated's] sponsorship program, although our reach goes above and beyond just the individual children we support around the world," Callahan said. "Through sponsorship, our sponsored children are provided with basic necessities — things that they lack because their families are living in extreme poverty."
Children Incorporated provides clothing, food, shoes, school supplies, and hygiene items, Callahan said, as well as funds for educational support.
"By doing so, we take away barriers that would otherwise keep children from going to school, so they have a chance at a better future."
The organization also looks at region-specific needs and adjusts accordingly, dipping into special funds that allow additional support to be provided to children in need. To prevent the spread of malaria among students in Africa, for example, Children Incorporated has donated thousands of mosquito nets to various communities on the continent.
Children Incorporated has also funded feeding programs in the United States and abroad, and has built homes, schools, and dormitories in Latin America, as well as Asian countries such as India and Sri Lanka.
In working with ISE, Children Incorporated is better able to spread the word of its work, raising awareness and inspiring individuals to help where and when they can, Callahan said.
"Our partnerships are incredibly important to us," she said. "[They allow] us to start new conversations with people about important issues like child poverty and education, and discuss what we can do together to help children in need."
Callahan has more than 10 years' experience in the nonprofit sector. She began working with Children Incorporated in 2014, as a grant writer and fundraiser, and soon began to take over communication and marketing duties, resulting in a position change to director of development. Meeting sponsored children and their parents is the best part of working with Children Incorporated, she said.
"I am fortunate that I have visited many of our projects around the world – Bolivia, Mexico, Kenya, Ethiopia, India, and projects here in the US. I can't tell you how many times I have been told by a parent that they wouldn't know what they would do without the Children Incorporated program."
Some families, Callahan said, are forced to make choices that no one should be faced with — weighing basic human rights and going with that which is most pressing. This is where Children Incorporated comes in, helping to alleviate some of that pressure and make life more livable.
"Without the support from sponsorship, they would have to decide between paying the power bill to keep the lights on or feeding or clothing their children," she said. "Children Incorporated fills that gap by providing for children when their caregivers can't."
Although some of Children Incorporated's efforts take place overseas, there is still a great deal to be done at home, in the United States. This is a fact that is often overlooked by the public, Callahan said, who often tend to view their own country through rose-tinted glasses.
"It is hard to believe, but there is extreme poverty right here at home, and children really need support every day," she said. "Whether they are living on Indian reservations in Arizona, or the inner cities of New Orleans or Detroit, sponsoring in the US means a child gets new school clothes, or a winter coat, or new shoes, or food on the weekends.
And helping these children is easier than one might think, she added. Small amounts of money go a long way. "For just $28 a month, you can change the life of a child for the better," Callahan said. "Or, if you wish to make a one-time donation to one of our special funds, you can make just as lasting of an impact. A mosquito net costs only $10, and protects a child from many diseases and ensures they are healthy enough to go to school."
Children Incorporated is a small organization, but it has a long history ("and a lot of heart," according to Callahan). It was founded in 1964 and currently staffs 16 people. It's a matter of passion, working here, with everyone doing their best to put a personal touch on the sponsorship experience.
Looking to the future, Callahan said she hopes to increase the number of children who are able to be helped.
"We currently have around 8,000 sponsored children enrolled, with more than 2,000 on our wait list," she said. "I would love to see those children get sponsored, and then continue to add more children to our program."