Bringing Exchange Students and Host Families Together Through High School Exchange Programs
Wondering how to become a host family? Let us take you through the process of hosting a foreign exchange student. Bring the people of the world together and help make a student's dream come true.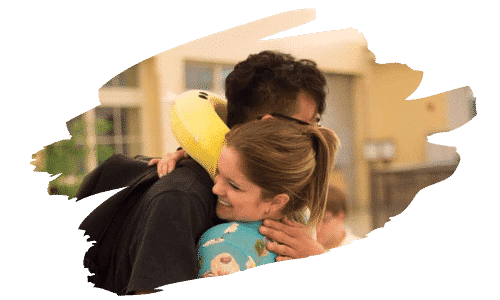 Curious about how to become an exchange student? Our study abroad program is for American students looking for a short term, summer, academic, or gap year program abroad.
Looking for a rewarding role you can do from home? Our Area Representative position allows you to work with high schools, families, and exchange students to promote cross-cultural friendships.
Since 1982, we've provided U.S. Department of State-designated high school exchange programs for students around the world. Our network of loving host families paired with the dedication of our remote field staff members are what make our exchange program possible.
If you're interested in hosting an exchange student, studying abroad, or promoting cross-cultural friendship in your community we invite you to join our mission to break down the barriers to friendship and bring the people of the world closer together.
Our Mission
International Student Exchange (ISE) is a proud sponsor of the J-1 Secondary School Visa. This visa program was introduced after the world wars to prevent such conflicts from arising in the future. Since 1982, we have remained dedicated to encouraging positive relations between people from different cultures through high school exchange programs. Our mission can be broken down into two distinct goals:
Educating Tomorrow's Leaders 
ISE exchange students bravely leave the comfort of home to experience a new culture and way of life in America. It is our belief that this experience encourages personal growth, increases understanding, and reinforces dedication to service and cooperation. Through the high school exchange experience, students become more well-rounded citizens of the world.
Breaking Down the Barriers to Friendship
We believe that in-person, authentic interactions with people from different walks of life encourage more peaceful interactions worldwide. This is why we so greatly appreciate our network of volunteer host families who open their homes to our exchange students. Through their hospitality, friendships are formed across the globe contributing to positive international relations.
Read more about how you and your family have the power to make a global impact here.
Our High School Exchange Programs
| PROGRAM NAME | DURATION* | DATES* |
| --- | --- | --- |
| Academic Year | 10 Months | August to June |
| Academic Semester | 5 Months | Starts in August or January |
| Calendar Year | 12 Months | January to December |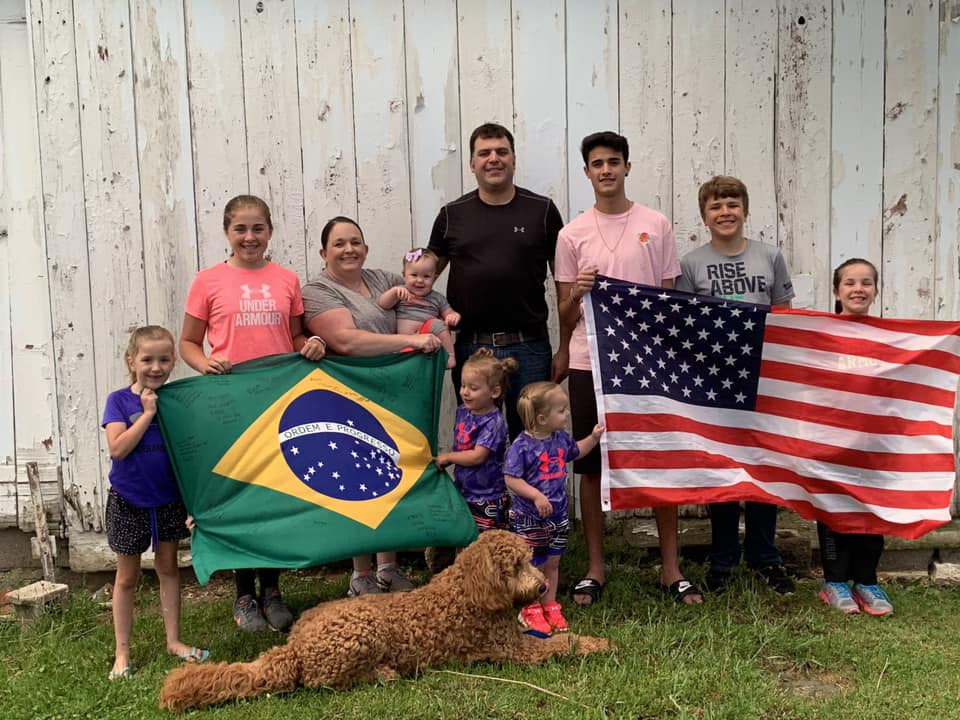 How An Exchange Program Works
We provide a twelve-month, ten-month, first-semester, or second-semester high school exchange program for foreign students.
After students have been carefully screened for English language proficiency, grades, and overall suitability for the program, we provide placement in public, or upon written request, private high schools.
While on our program, exchange students live with a volunteer host family and attend their local high school. Each student is assigned a personal ISE representative to provide supervision and assistance during their stay.
*Depending on individual school schedules, actual program duration may vary.
Why Choose International Student Exchange
24/7 Support
Our commitment to our cultural exchange mission is reflected in the level of support we offer our program participants. Our goal is for every student, host family, and community we work with to feel supported and satisfied with their experience. We have a fully-staffed support team at headquarters, local program representatives for each student, a 24/7 emergency hotline, and an online support community for host families.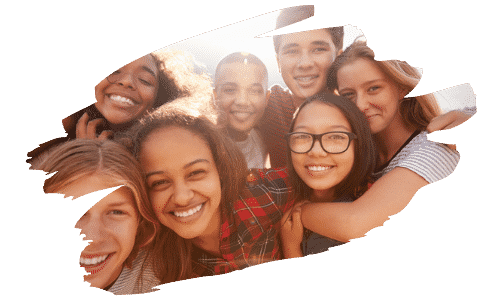 A Non-Profit Mission
As a non-profit organization, our mission is our main focus – not a bottom line. ISE is dedicated to providing wonderful cultural experiences for students, host families, and communities alike — at a cost that more students and their families can afford. Bringing the people of the world together and promoting international friendships is what keeps us going. Our network of volunteer host families and partner high schools is what makes it all possible.
Dedication to Quality
As a U.S. Department of State-designated exchange visitor program, ISE can guarantee exchange students and host families with programs of the utmost quality. Our official D.O.S. designation, along with our additional quality-assurance measures, ensures your exchange program with us is safe and fun. International Student Exchange has also been granted a full-listing each year since our founding by CSIET (the Council on Standards for International Educational Travel), making it a great program choice for students and host families.
Host an Exchange Student
The ISE high school exchange program is made possible by the volunteer host families and individuals who open their hearts and homes to our exchange students.
What is a Host Family?
A host family is a family or individual that agrees to take in a foreign student during their exchange program. These volunteers provide their exchange student with a room (which can be shared with another child of the same gender and close in age), a quiet place to study, meals, and support. They treat their exchange visitor as a member of the family, not a guest. In return, they enrich their homes and communities and create lasting friendships around the world.
Our International Partner Network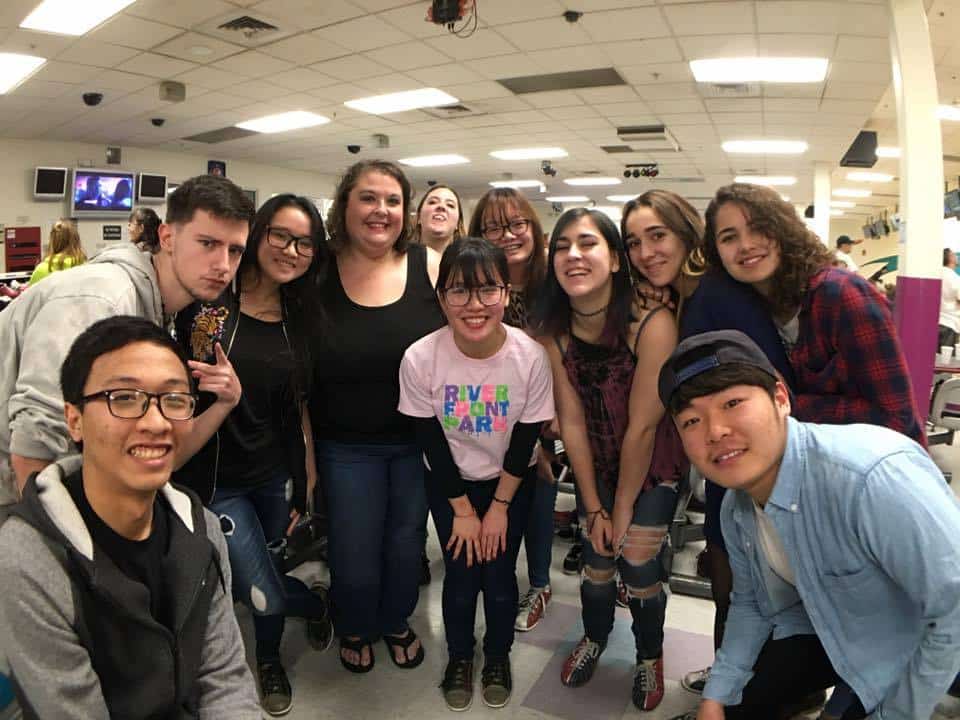 ISE is partnered with long-standing international exchange agencies in over 90 countries. These partnerships allow us to reach interested exchange students around the world so we can connect them with a host family to experience the American way of life. In line with our commitment to quality, ISE offers frequent updates to our partner agencies to inform them of each student's progress on the program. Our program success is due in large part to the cooperation between our partners and our shared responsibility to build bridges of friendship around the world.
If you'd like to bring the ISE program to students in your country, consider partnering with us. For more information on rules and requirements, get in touch with us today.
Our Commitment to Community Service
Project Help
Every ISE student participates in our Project Help community service initiative. When it comes to educating the leaders of tomorrow, reinforcing the value of service and volunteerism is incredibly important. For our high school exchange students, volunteering is not simply about checking off a program requirement. It's about personal development, giving back to the hosting community, and building meaningful and lasting connections.
You can read more about Project Help in our blog.
ISE Gives Back
ISE Gives Back,  our philanthropic program, is designed to provide support to those crucial organizations at home and abroad that create opportunities and lend assistance to children in need. ISE believes that all students deserve access to the resources that allow them to grow, participate, and thrive in the global community.
Children Incorporated, our domestic partner, has worked diligently for 50+ years to assist impoverished children throughout all 50 states.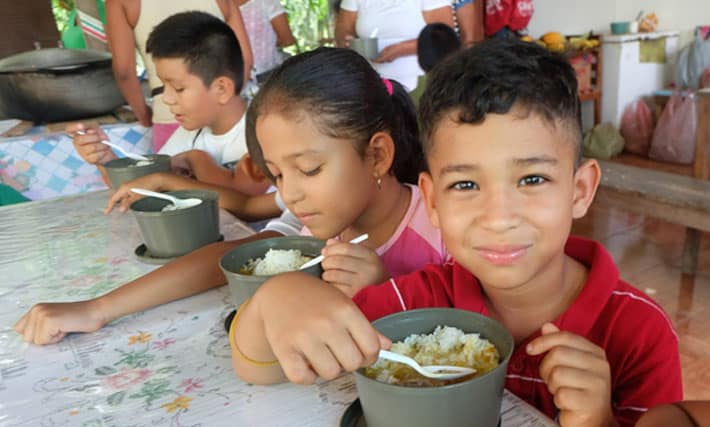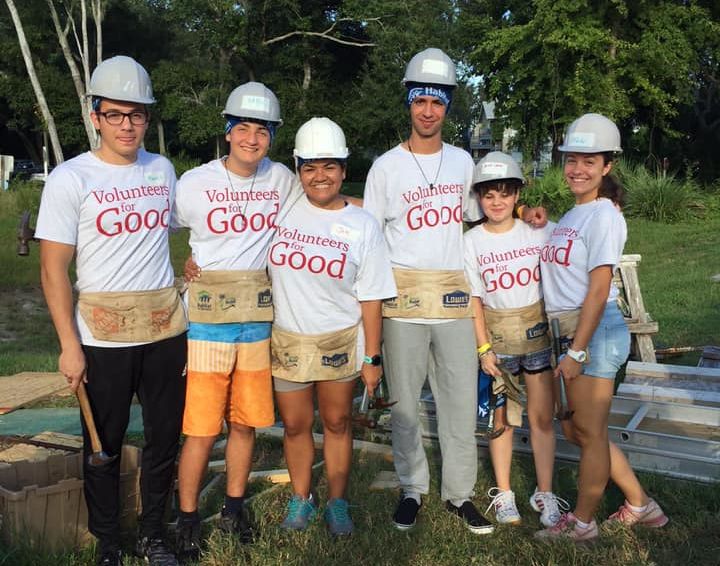 HOST A STUDENT
Global friendship starts with local action. Volunteer to host a student today!
JOIN OUR TEAM
Change the world, one family at a time. Apply to become an ISE Area Representative!
STUDY ABROAD
Explore a new culture and experience a new way of life. Become an exchange student!