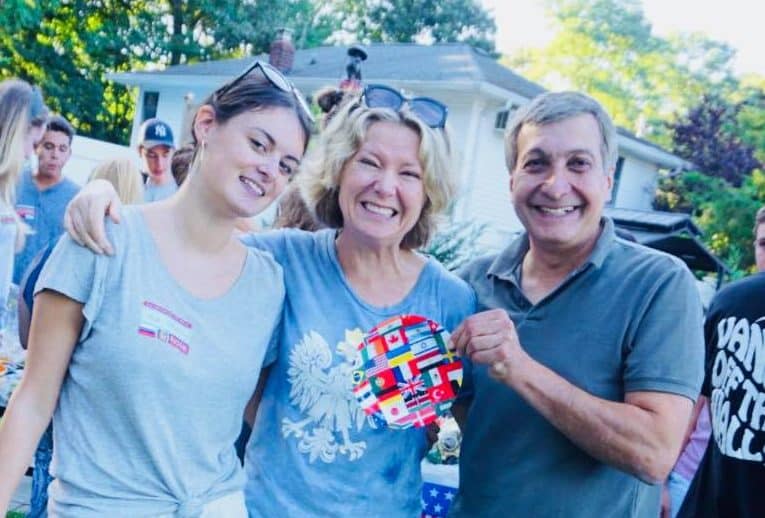 As lockdowns were enacted, and national borders closed due to COVID-19, exchange students were faced with a daunting task: getting home. There have been countless stories of host families and field staff members going above and beyond to make sure the exchange students were safe.
In San Francisco, host father Jeffrey White and his wife had two exchange students who'd arrived from Italy and Vietnam last August. White said that when ISE HQ brought up the possibility of the students leaving, the young men were not in favor.
"In the beginning, both of them were pretty adamant they did not want to go home. They wanted to stay here," said White. However, White talked it over with his wife, and given the reality of staying in California under lockdown with schools closed, he said, "We basically decided that the kids were better off with their families."
Looking Ahead
We are excited to start matching exchange students with loving, welcoming host families as soon as time allows. Intercultural programs will be needed more than ever, to help connect the world once again, and bring people closer together.
Amanda Corey, marketing manager at ISE, said, "This is another one of those pinnacle moments… We really believe that these international exchanges offer a glimpse into one another's lives, and after the period of isolation and quarantine, where we're forcibly removed from one another, I think the importance of that is going to bubble to the surface more than it ever has."
"We have seen a lot more positive reactions and attitudes than even we expected. We're seeing people signing up to host," said Milos Prokic, ISE COO. "We're dealing with people that are so loving and so ready to open their homes to strangers from far away."
If you would like to help an exchange student's dreams come true, we invite you to read more about hosting a foreign exchange student. If you have specific questions about hosting, check out our host family FAQ page. You can also read testimonials from our past and current host families. When you feel ready, complete our host family interest form and our area representative will get in touch with you.
You can also get involved by joining our team of Area Representatives! Help match host families and exchange students and bring the world closer together, while making a supplemental income.
Read more about the importance of host families in the upcoming here: Why we'll need exchange student hosts more than ever next year by Noelle Salmi